Have Canon And Nikon Lost The Full Frame War? Latest Japan Market Figures Suggest So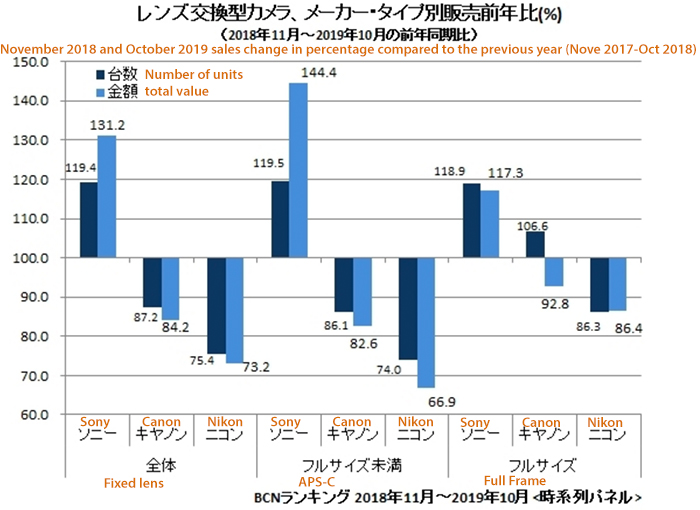 BCN rankings for the market figures 2019 in Japan are out. If there was a full frame war, there is only one winner.
If you look at the image on top you can clearly see that only one manufacturer managed to increase unit and value sales for compact cameras, APS-C cameras, and full frame cameras. Oh, it's Sony.
Canon and Nikon sale figures are rather bad with the exception of the Canon's full frame unit sales (up 6%, but value sales down 7%). Sony is now the leader in full frame camera sales (in Japan, but we can assume it reflects the global trend). No more full frame war.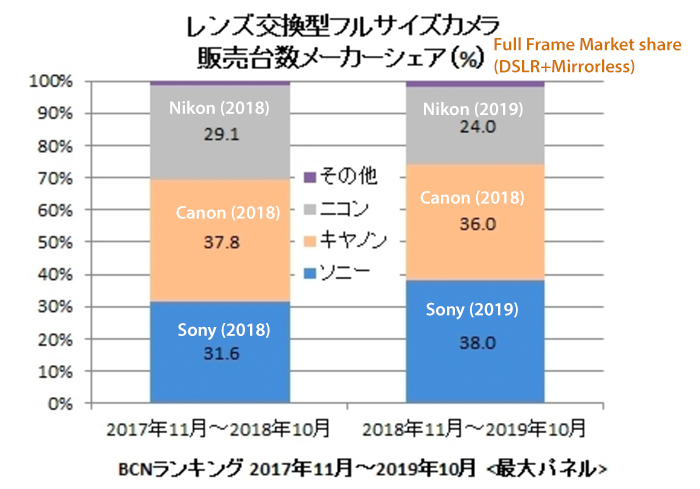 If you wonder how big the share of full frame cameras is compared to other systems, have a look at the image below. You'll see it's much less than you might have thought (these are figures for the Japanese market).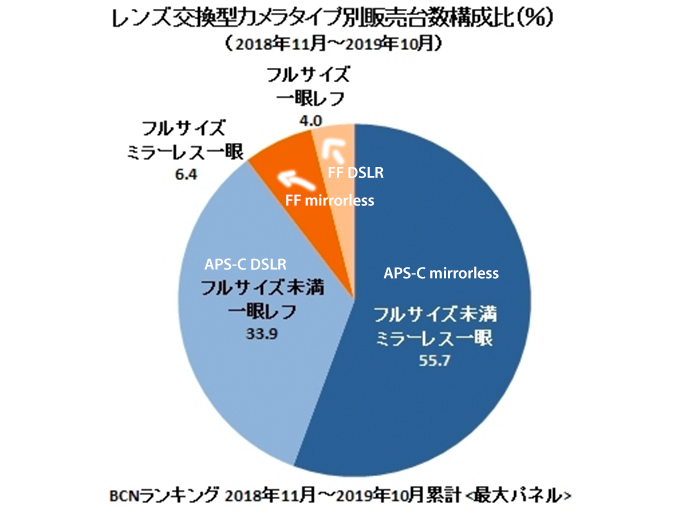 [via
Mirrorless Rumors
]