Here Is The Canon EOS RP, Officially Announced, Starting at $1299 (pre-order, hands-on, first impression)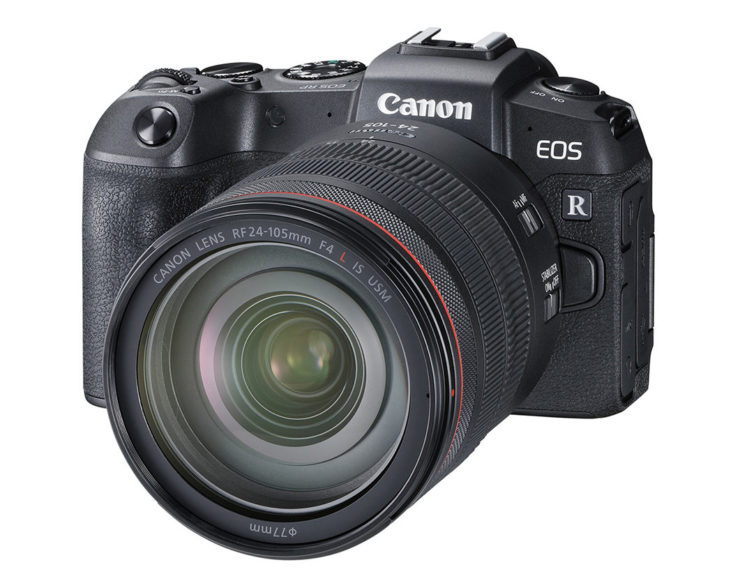 This post will be continuously updated.
Now it's official. Canon announced the Canon EOS RP, the company's first entry level full frame mirrorless camera. And the best thing is the price.
Pre-order the Canon EOS RP in USA:
Canon EOS RP Body with EG-E1 Extension Grip and Canon Mount Adapter on sale at $1299 Amazon | Adorama | B&H Photo
Canon EOS RP with EF 24-105mm f/3.5-5.6 IS STM, EG-E1 Extension Grip and Canon Mount Adapter on sale at $1699 Amazon | Adorama | B&H Photo
Pre-order the Canon EOS RP in UK: Park Cameras
Pre-order the Canon EOS RP in Germany: Amazon DE | Canon Germany
World-wide pre-order links:
America: B&H Photo, Adorama, Amazon USA, Amazon Canada, Canon Canada, Canon USA
Europe & UK: Amazon DE, Amazon UK, Amazon IT, Canon IT, WEX Photographic, Canon FR, Canon UK, Canon DE

Hands-on and first impression reviews:
DPReview's first impression | B&H Photo Explora | DPReview Sample Images |
Canon press release:
Full Frame For The Masses! Canon Introduces Its Second Full-Frame Mirrorless Camera —The EOS RP
New Super-Compact and Ultra-Lightweight EOS RP is Ideal for Users Looking to Graduate to Full-Frame Mirrorless Camera at an Affordable Price
MELVILLE, NY, February 13, 2019 – Responding to the demand from amateur and advanced amateur photographers for an entry-level, full-frame mirrorless camera, Canon U.S.A. Inc., a leader in digital imaging solutions, today announced the second camera in the EOS R lineup, the EOS RP. The EOS RP is designed for photographers looking to step up from Canon's APS-C cameras: the EOS Rebel, EOS M and the EOS 80D, into the world of full-frame mirrorless photography. Weighing in at just 17.29 ounces, the EOS RP camera is lighter than a 500ml bottle of water and smaller than Canon's popular APS-C DSLR camera, the Canon EOS Rebel T7i, coming in at approximately 5.0in (w) x 3.77in (h) x 2.36in (d). With optics at its core, the EOS RP takes full advantage of the complete line up of RF lenses and is compatible with the existing collection of Canon's EF and EF-S lenses with the use of one of three optional RF EOS-R Mount Adaptersi.
"As Canon continues to evolve its full-frame mirrorless cameras, our goal is that one day the EOS R line becomes as widely popular as our celebrated lineup of EOS DSLR cameras," said Kazuto Ogawa, president and chief operating officer, Canon U.S.A., Inc. "As a company, we believe that in order for us to accomplish that goal, Canon needs to develop full-frame mirrorless cameras for every skill level of photographers and that starts with amateurs and advanced amateurs. This makes the EOS RP the perfect addition to the existing lineup."
The new Canon EOS RP full-frame mirrorless camera features a 26.2 megapixel CMOS sensor that is powered by the company's DIGIC 8 image processor, providing users with high-image quality, outstanding operation and functionality. The new Canon EOS RP features Dual Pixel CMOS Auto Focus (AF) with 4,779 manually selectable AF pointsii and a wide AF coverage area of 88 percent horizontal and 100 percent vertical. With f/1.2 lenses, the camera astonishingly boasts AF sensitivity in low light in as little as Exposure Value (EV) -5. When using the RF 24-105mm F4 L IS USM lens with the EOS RP, the camera can focus in as little as 0.05 seconds with Dual Pixel CMOS AFiii. When using eye detection AF, the camera can automatically detect faces and focus on the eye of the subject. This feature is supported when the camera is set in either servo AF mode during continuous shooting and movie servo AF, as well as one-shot AF.
Like the EOS R full-frame mirrorless camera that was announced in September 2018, the EOS RP is built around the same 54mm mount diameter and short-back focus. This allows for the use of one of three optional mount adapters for full compatibility with all existing EF, EF-S, TS-E and MP-E lenses. Through the use of the optional Drop-In Filter Mount Adapter or Control Ring Mount Adapter, these lenses, in fact, gain functionality.
For photographers looking to further expand their abilities and capture a wide variety of both still and video images, the EOS RP features Visual Guide mode. First introduced with the EOS Rebel T7i and EOS 77D, this mode allows users to see on screen how switching modes on the mode dial or tweaking settings can alter the image they are about to capture. This mode helps to guide photographers to capture more compelling images, such as ones with a shallow depth-of-field or being able to give moving subjects a frozen or flowing look. For those looking to expand their imaginative options, the camera also features Creative Assist mode that allows photographers to use new and unique visual effects and adjustments when shooting, such as brightness, contrast, saturation, color tone, monochrome and background blur. In addition, the design, ergonomics, layout and ease-of-use of the camera are very similar to that of other Canon cameras consumers might already be familiar with.
Additional noteworthy features of the EOS RP camera include:
Built-in 0.39 inch, 2.36 million dot Electronic Viewfinder with Touch-and-Drag AF
Vari-Angle LCD touchscreen
4K UHD 24P/Full HD 60p video recording with 4K time-lapse shooting and the ability to extract still images from 4K video recordings
ISO range of 100-25,600 that is expandable up to ISO of 102,400
Built-in Wi-Fi®iv and Bluetooth®v technology
Mobile RAW workflow supported paired with Digital Photo Professional Express Appvi
Availability and Pricing
The Canon EOS RP full-frame mirrorless camera is scheduled to be available in March 2019 for an estimated retail price of $1299.00 for the body only. It will also be sold as a body-and-lens kit with the RF 24-105mm F4 L IS USM lens for $2399.00*
To learn more about the EOS R system, including in-depth educational tutorials, please visit www.usa.canon.com.