How to downgrade Canon firmware (step-by-step tutorial by Magic Lantern team)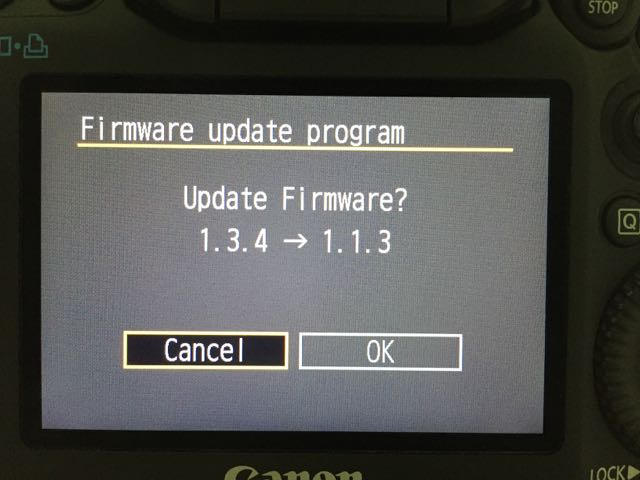 The skilled hackers behind Magic Lantern just posted an interesting and useful tutorial and step-by-step guide on how to downgrade the firmware on your Canon camera. Yes, you read right: downgrade the firmware. This might be more useful than most people believes, especially if you're playing around with different version of Magic Lantern.
Click here to read the firmware downgrade tutorial. Please note that even if every step is described, this remains a task for somewhat experienced users, and you do it at your own risk if you make a mistake.
For those who do not know, ML is an incredibly powerful extension for your Canon DSLR firmware. Magic Lantern is a free software add-on that runs from the SD/CF card and adds a host of new features to Canon EOS cameras that weren't included from the factory by Canon. Among these features are zebras for under/over exposed areas, raw video output, on-screen overlays and headphone monitoring, ghost image overlay, full control over H264 bitrate and not to forget 14-bit uncompressed RAW video. Ant then even more. Head over to Magic Lantern to learn more about (click here).