If You Can't Afford The Canon EOS R5 C, You Still Can Buy This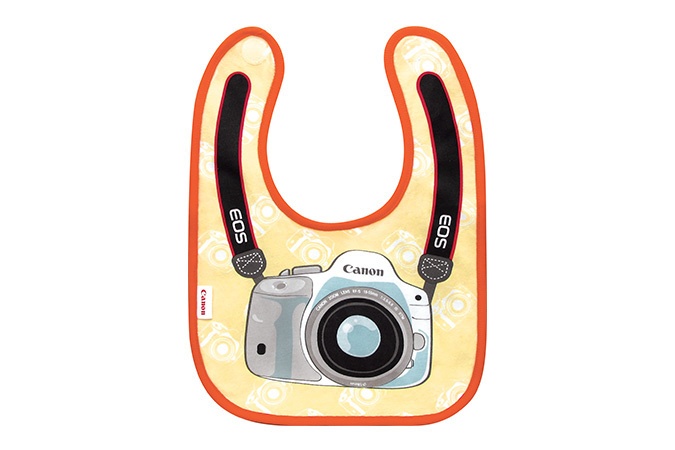 The Canon EOS R5 C is a powerhouse, and has a powerful price. It's $4,500 and that's a lot. Announcement and previews/hands-on are here.
So, what about the many of us who can't buy an EOS R5 C? The Canon Store has a nice gadget to comfort you. A Baby Bib with [exclusive] EOS Design. How could we live without it? And who wouldn't gift it to their toddlers? Or maybe it could be useful for all those slurping their beer or snacks in front of a telly or computer.
Get it for mere $14.99 at the Canon Store. It doesn't do [email protected] but it also won't break if it hits the ground. And it has EOS Design. And "Canon" written on it. But let's Canon itself talk about it:
Baby Bib with EOS Design

Don your budding photographer in this adorable baby bib. Featuring a colorful EOS camera design – including a camera strap, just like the pros – your little tyke will be ready to snap some photos in no time. Made with a cotton/polyester blend, this exclusive water-resistant bib is the perfect addition to your baby's growing collection. Available in one size. Measures approximately 9.3″ x 12.6." Hand or machine-wash according to label.

– Exclusive to the Canon Online Store

– Orange water-resistant baby bib, featuring a unique EOS camera design

– Shell: 100% cotton; Lining: 100% polyester

– Available in one size; measuring 9.3″ x 12.6″

– Hand or machine-wash according to label