Impressjapan prediction for 2013: Rebel Miniaturization and High Resolution Lenses.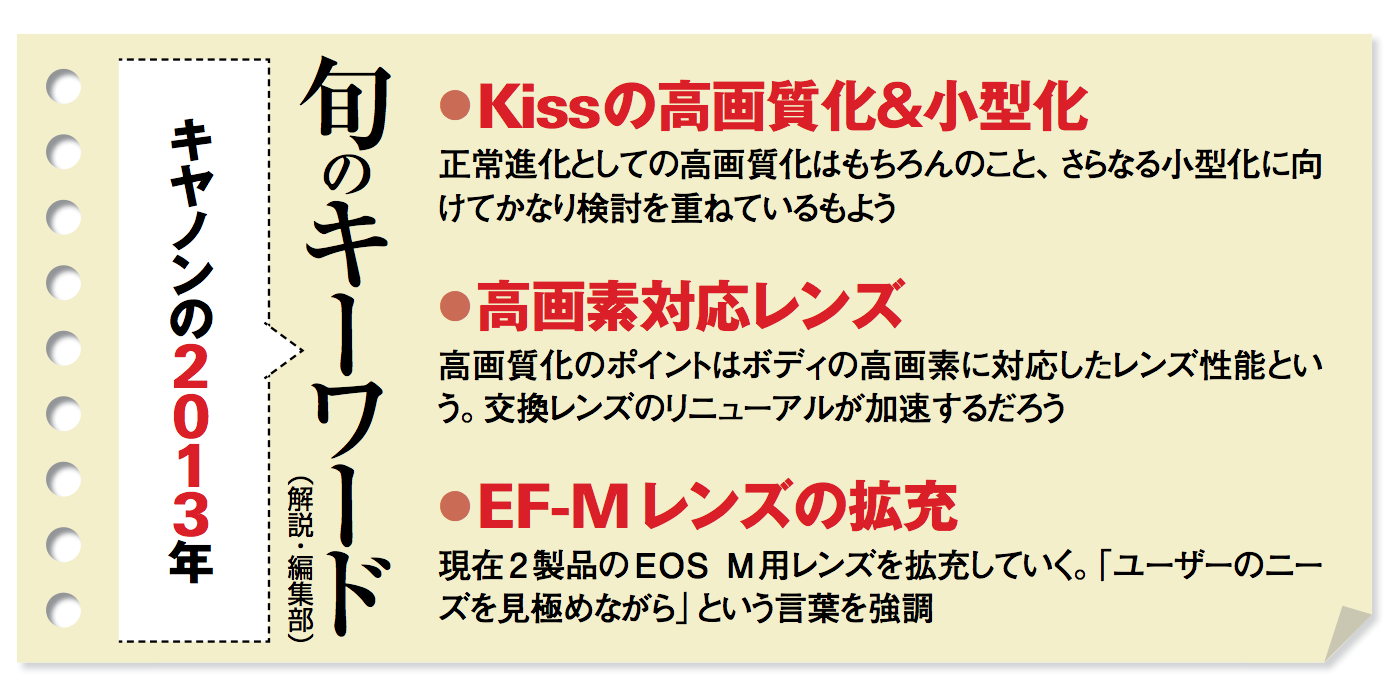 Like every year ImpressJapan interviewed Canon mangers and after that posted a prediction about the 2013 Canon strategy. There is really not a lot of info but here is what they write:
1) Rebel series will undergo a "Miniaturization" process (see this patent)
2) Renewal of existent lenses for high quality performance on high Megapixel cameras.
3) New lenses for the EOS-M system.
That's it!