Interview With Canon About EOS 7D Mark II Development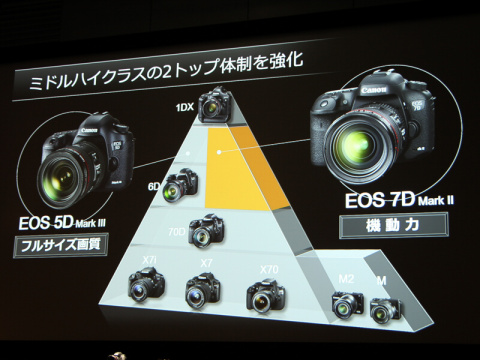 dc.watch posted a long interview with Canon about the development of the EOS 7D Mark II. Unfortunately (for us) the interview is in Japanese and the only way to access it is via machine translation. From the interview:
What is the difference between the EOS 70D and the EOS 7D Mark II sensor?

[…] in order to improve the high-sensitivity characteristics, we have adopted a new process in the semiconductor manufacturing process.
You can pre-order the EOS 7D Mark II and in that way help Canon Watch without paying a penny more. All pre-order links after the break.

In Germany Wex Photographie is accepting pre-orders for the EOS 7D Mark II (€1,699). The new EOS 7D Mark II can be pre-ordered also in the USA. Shipment is expected for November 2014 and orders will be shipped on a first come first serve basis:
EOS 7D Mark II world-wide pre-order links:
America: B&H Photo, Adorama, Amazon USA, Amazon CA, KEH Camera, BestBuy, Canon CA, Canon USA
Europe & UK: Amazon DE, Amazon UK, Amazon FR, Amazon IT, Wex Photo Video, Park Cameras, Canon DE, Canon UK, Canon IT, Canon FR