Interview with Canon execs: increased competition allows us to level-up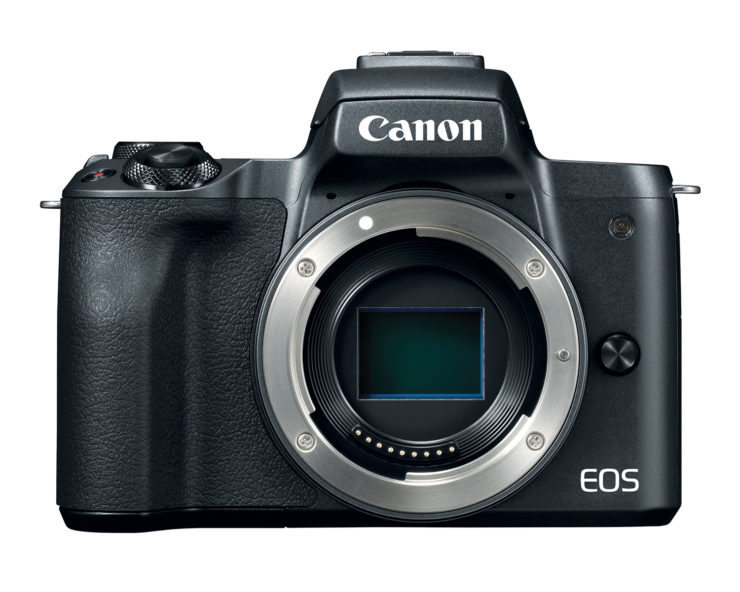 Above: The Canon EOS M50 is the company's latest MILC – Canon USA | B&H Photo | Adorama | Amazon (world wide)
DPReview posted an interview with Canon executives taken at CP+. They interviewed Yoshiyuki Mizoguchi, Group Executive of Imaging Communications Business Group, Go Tokura, Chief Executive Officer of Canon's Image Communications Products Operation, and Naoya Kaneda, Advisory Director and Group Executive of Canon's Optical Business Group.
Obviously, the interviewer asks about Canon's latest mirrorless camera, the EOS M50 (

). Some excerpts from the interview:
How important is it for Canon to add higher-end mirrorless products to your lineup?

At Canon we have what's called a 'full lineup strategy'. This means that we want to satisfy all of the demands in the market, so we have mirrorless and also DSLR, which combined makes an EOS hierarchy. We want to fill the gaps to satisfy customer demands across the board […]

The EOS M50 offers 4K video and Dual Pixel CMOS AF, but not at the same time. Is there a technical reason for this limitation?

With the EOS 5D Mark IV, we do offer 4K video and Dual Pixel CMOS autofocus, so technically it is feasible. But given the position of the M50 in the lineup, we can't include all of the features available in a product like the 5D IV […] [editor's note: this sounds very much like "we won't give it to you because the M50 is not expensive enough]

Another manufacturer that we spoke to estimated that Canon would have a full-frame mirrorless camera within a year. Is that realistic?

That would be nice, wouldn't it? [editor's note: the reference is to Mr. Kenji Tanaka, Sony executive, who said he thinks within a year both Canon and Nikon will have launched a full frame mirrorless camera]
Yes Canon, it would be nice to have a full frame mirrorless camera (possibly with EF mount). Just do it.
All EOS M50 pre-order links after the break.
The Canon EOS M50 can be pre-ordered, starting at $779.
Pre-order Canon EOS M50 in USA & CANADA: B&H Photo | Adorama | Amazon | Canon USA
Pre-order Canon EOS M50 in UK: Park Cameras | Canon UK | Wex Photo Video | Amazon UK
Pre-order Canon EOS M50 in GERMANY: Canon Germany | Wex Photo Video | Amazon Deutschland
Pre-order the Canon EOS M50 in ITALY: Canon Italia | Amazon Italia