Interview with Sigma CEO Kazuto Yamaki Suggests Sigma May Build Video Cameras in Future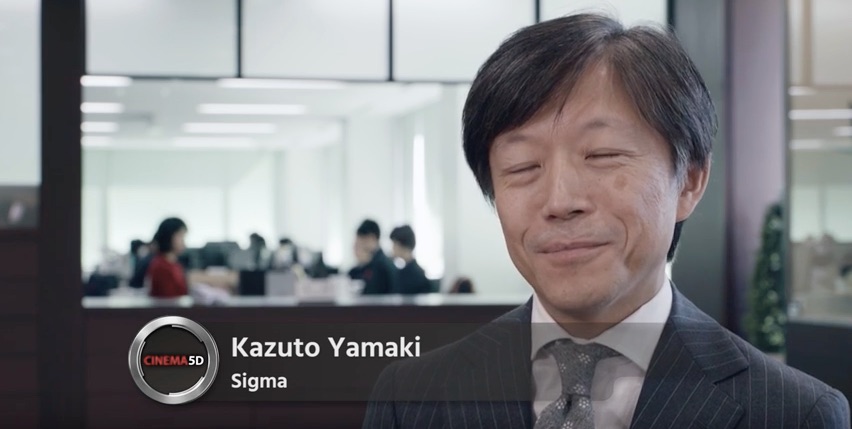 Johnnie Behiri of Cinema5D interviewed Kazuto Yamaki, CEO of Sigma, during his last visit to Japan.
Behiri had a clear list of questions for Mr. Kazuto Yamaki. You can see the list below, and use the list as index for the video.
00:17 – How was it to grow-up in a house with an enthusiastic father? (Mr. Michihiro Yamaki established the company in 1961 and passed away in 2012, at the age of 78).
01:29 – Can you please share with our audience your daily routine?
03:14 – How do you prioritise which mount and lenses to make?
04:01 – How easy was the decision to start making the Art line of high-quality lenses?
05:27 – In the past, Sigma lenses were considered affordable. Then you decided to hit the upper end of the market. What was the reason?
06:53 – In such a crowded market, Sigma is producing a high-quality stills camera that does not offer any video functionality. Why is that?
07:51 – Are you able to keep good sales is a declining market?
09:07 – Why did you decide to produce cine lenses?
09:57 – Where did people go? Why aren't they buying lenses anymore?
10:26 – What would be your dream zoom lens?
Johnnie Behiri sums up the interview:
In such a competitive business, I wouldn't be AT ALL surprised if a Sigma mirrorless camera with high-quality video capabilities were to be announced. Although their current line of photo cameras is aimed at a certain niche, the obvious thing to do would be to step out and explore a market which Sigma can shine at as they have no upper market to protect. When it comes to cine lenses and the likelihood of Sigma expending their new line, a lot will depend on "how well the cine lenses be received by our industry".
Personally, I hope Sigma will make many more outstanding lenses as in the ART line-up.
[via 
Cinema5D
]