Interview With Sony Execs Reveals What The Company Plans For Future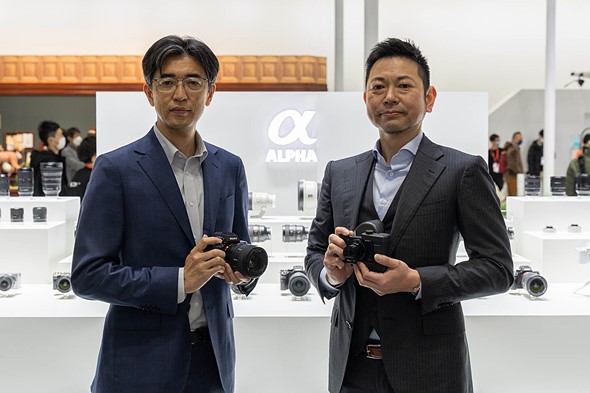 DPReview had the chance to interview two Sony executives. The interview touches many points and reveals what Sony plans for the future.
Here are some excerpts from the interview.
Sony has taken a different approach to support for third-party lens makers than some other companies. What was the strategy behind that decision?

I can't say anything about other companies' strategies, but we're always considering the advantage of a total ecosystem. Sony is developing our business around the growth of E-mount as an entire ecosystem. We have a wide variety of products, not only bodies but also lenses. Each product connects using only one mount from APS-C to full-frame, from entry-level to professional, from still to cinema camera.

This is a real, ideal ecosystem. Expanding this ecosystem around E-mount is our strategy.

Does Sony see APS-C as a more versatile format for video?

I don't think so. We don't intend to focus on APS-C or full-frame in terms of video. Both are very important to us, but customers differ slightly between full-frame and APS-C.

If we think about the differentiation points between full-frame and APS-C for young video creators, it's complicated but important. FX3 users are more likely to already know how to use a camera to create what they imagine. APS-C users may still be younger and earlier in their learning cycle.

In recent years we've seen a lot of AI and machine learning technologies improve autofocus systems. Beyond AF, how else could AI help photographers in the future?

We're not just using AI for autofocus but are now using AI to clarify the scene itself. What would be in the scene? What would be the subject? Where would it be? What time would it be? How would the subject feel?

So, we'd like to utilize the power of AI to recognize the entire scene.
Concerning AI, I doubt Sony can hold up with Canon. I wrote a piece about Canon and AI.