Invites for a Canon Event on Friday March, 2
It's all over the Twitter-sphere: invitations for a Canon event scheduled on Friday March 2th have been sent out.
Singapore, Paris and Shanghai and, according to the image (written in Italian), Italy (I guess Milan) are the locations.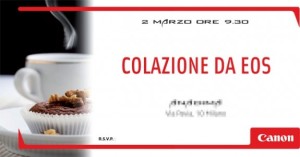 Things are getting exciting!
[via
CR
]