KUVRD Launches World's First Universal Lens Hood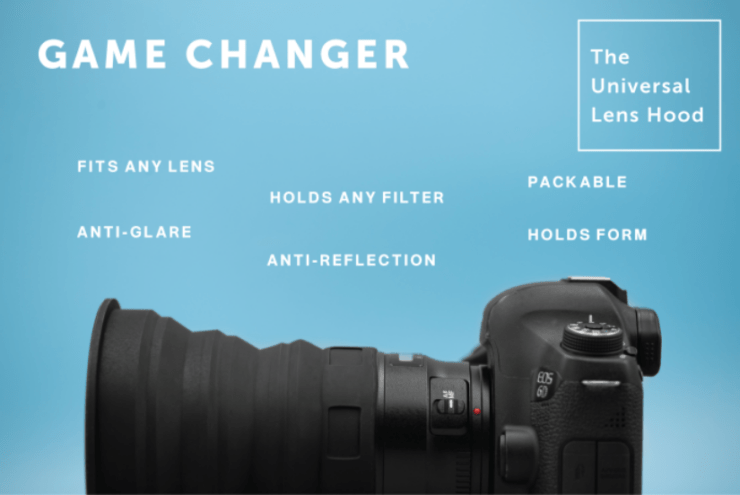 Ladies and Gentleman welcome the Universal Lens Hood, courtesy of KUVRD (pronounced 'covered').
What is The Universal Lens Hood?  At some point in shooting, we utilize lens hoods to enhance our shot and/or protect our lenses. It is the best way to both enhance and protect your camera lenses. It's designed to fit 99% of camera lenses. It holds any sized circular filter and can help enhance any photo. A universal, durable and multi-functional lens hood with a lifetime warranty. You can travel with less gear and less stress knowing you can remove any glare/reflection from any shot, enhance your photo using any sized circular filter with any sized lens and still have the added protection wanted against the elements. Cool, isn't it?
KUVRD's Universal Lens Hood is on Kickbooster, where you can get more information about it and choose how to support the project, and preorder it with a 50% discount. You may also watch the two short videos below to learn more.