Canon Working On An RF 8-15mm f/4 Fish-eye Zoom Lens, Patent Suggests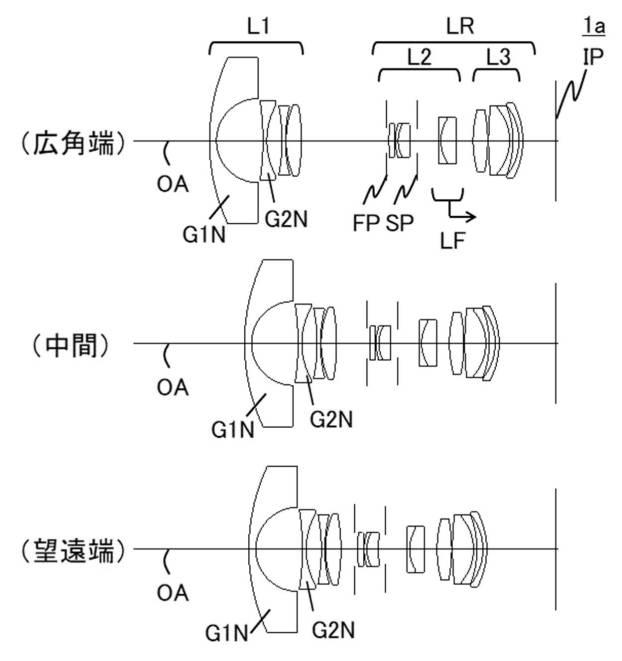 A new Canon patent application suggests the company might have an interesting lens for the EOS R ecosystem up their sleeve.
Hi Lows Note spotted Canon patent application 2020-166234A (Japan), where optical formulas for an RF 8-15mm f/4 fish-eye lens are discussed. The lens seems to be pretty much the mirrorless counterpart to the EF 8-15mm f/4 fish-eye.
Zoom ratio: 1.85
Focal length: 8.10 12.51 15.01 mm
F number: 4.10 4.10 4.10
Half angle of view: 90.14 90.45 90.39
Image height: 11.50 18.00 21.60 mm
Lens length: 123.74 111.21 109.67 mm
Back focus: 11.78 20.27 24.66 mm
We think it's very likely this lens will hit the market, sooner or later. Btw, it's not the first patent for a fish-eye lens for EOS R.
More Canon patent applications are listed here. Some particularly interesting patent applications we think might get into production are these: