Laowa 58mm f/2.8 APO 2x Macro Review (great value, D. Abbott)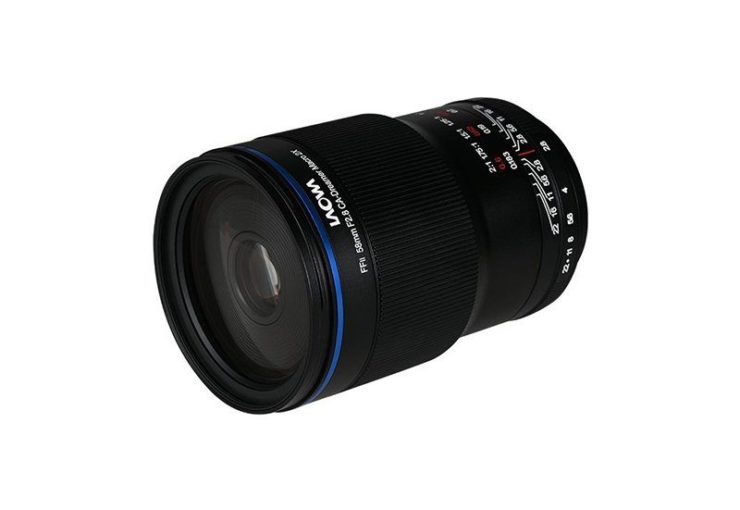 Here is a Laowa 58mm f/2.8 APO 2x Macro review by one of the most serious and professional gear reviewers you may find. The The Laowa 58mm f/2.8 2x Ultra-Macro APO has been just announced, and sells at $499 at Venus Optics.
Dustin Abbott posted his exhaustive and complete Laowa 58mm f/2.8 2x Ultra-Macro APO review. From Mr. Abbott's conclusion:
[…] I'm delighted with the Laowa 58mm F2.8 APO 2x Macro. While it is very similar in many ways to the 90mm F2.8 APO 2x Macro, the wider focal length opens up a lot of different and unique opportunities. Very close macro is a little more difficult due to the closer working distance, but I do think that is compensated for by the versatility of the focal length for other subjects.

It is that versatility that makes this such an appealing option, much like my Voigtländer 65mm but with more macro capabilities […]

When you look at the price tag (about $500 USD) relative to the competing lenses, the Laowa really starts to feel like a great value, particularly if you tend to do your macro work utilizing manual focus anyway. Modern mirrorless bodies eliminate a lot of the sting of doing macro work, and you can't argue with the kinds of results you can get from this lens. This is a top-notch value lens, and should be near the top of your macro list if you own a Canon, Sony, Nikon, or Leica mirrorless body and would prefer a slightly wider angle of view in your macro lens.

Read the full review on Dustin Abbott's website…
The review comes with test charts, sample pics, and much more. As usual, D. Abbott also posts a video-review that someone might prefer to the written review. It's here for your viewing pleasure.
More reviews by Dustin Abbott are listed here.
Up to 2x magnification
This new 58mm lens has the capability to focus from 2X magnification to infinity. The minimum focusing distance is 7.29" (18.5cm). Giving you more flexibility in subject selection. From tiny ant to larger dragonfly, you can capture it with one single lens.
More than a macro lens
Being able to focus infinity, the 58mm focal length (40.9° AoV) pair with the f/2.8 aperture give the lens more usage than just a macro lens. You can also use it for portrait, product photography or use as walk-around lens.
Apochromat (APO) design
The lens is engineered to suppress both longitudinal and lateral chromatic aberration across in-focus & out-of-focus areas. Purple fringing and ghosting are controlled to the minimum throughout the aperture range. The APO design greatly reduces your post-editing time substantially especially in macro photography.
Outstanding sharpness and image quality
Specially designed for mirrorless system, the lens packed 3 ED elements and 3 Ultra-High Refractive Index elements. With a shorter flange distance, it is not only improving the image sharpness but also makes the lens more compact. It brings you a whole new macro shooting experience.
Deeper depth of field
The shorter focal length relative to 100mm would give greater depth of field. You can get more in-focus details from your subject under the same aperture. This gives you more control when creating unique visual narratives.
Smooth and Pleasant Bokeh
The 13 aperture blades would create smooth and pleasing bokeh. A stunning background can easily achieve.
Compact size
This lens weighs only 595g with the dimensions of Ø74 x 117mm, making it much smaller than other main-stream option in the market. You can carry it around without burden.
Internal Focusing
The internal focusing design avoids collision of the lens and your subject. It also reduces the chance for dust particles getting into the lens.