Laowa Argus 25mm F0.95 APO Review (a serious lens, D. Abbott)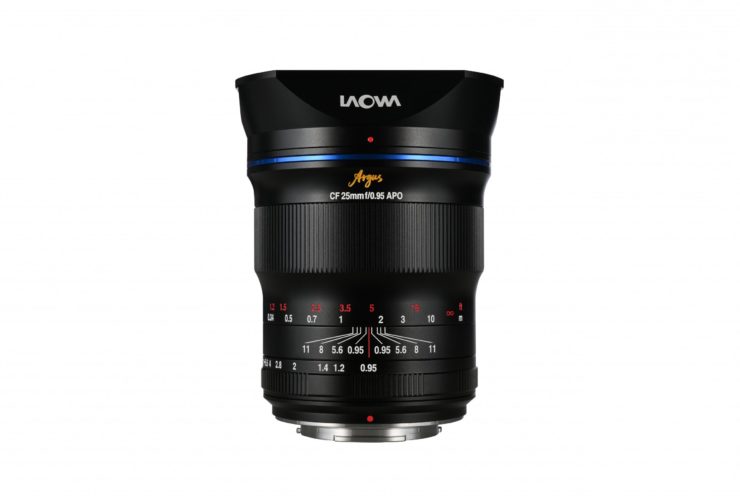 Just announced, the Laowa Argus 25mm F0.95 APO lens for APS-C sensors already has a full review.
At a glance:
Aperture Range: f/0.95 to f/11
50mm (35mm Equivalent)
Internal Focus Design
1 Aspherical Element, 1 ED Element
3 Ultra-High Refraction Elements
9 Aperture Blades
62mm Filter Thread
Manual Focus
Dustin Abbott posted his exhaustive Laowa Argus 25mm F0.95 APO review. From his conclusion:
The Laowa Argus 25mm F0.95 APO is both similar and different than the Argus 35mm F0.95 full frame lens that I reviewed. The APO design does alter the formula, which results in more usable sharpness results at huge aperture values like F0.95.

It also means that the bokeh isn't quite as soft, however, which might turn off some of the core audience that is interested in a lens like this.

These are all a matter of preference, however, and what is definite is that there is always room for more premium prime lenses for APS-C, a space that often gets overlooked. This is a serious lens, and it is interesting to see Laowa bring some of their APO experience that they've developed in their macro lens designs into a more extreme lens like this. You'll have to determine for yourself whether or not the end result is something you're looking for, but I will say this: the list of F0.95 lenses with an Apochromatic design and a price tag of under $550 USD is a VERY short one.

Read the full review at Dustin Abbott's…
All reviews by Dustin Abbott come with test charts, sample pics, dynamic range tests, and much more. D. Abbott also provides a video-review that someone might prefer to the written review. It's here (below) for your viewing pleasure.
Laowa Argus 25mm F0.95 APO: Venus Optics | Adorama | B&H Photo
More reviews by Dustin Abbott are listed here.
An optically advanced normal-length prime, the Laowa Argus 25mm f/0.95 APO Lens from Venus Optics boasts an extremely bright f/0.95 maximum aperture for low-light environments. This 50mm full frame equivalent lets you create crystal-clear images in both brightly lit scenes and difficult lighting situations. The ultra-fast aperture is well suited for low light photography, astrophotography, shallow depth of field portraits, and narrative videography. The apochromatic design incorporates one extra-low dispersion element, one aspherical element, and three ultra-high refraction elements to achieve sharp, clear images with minimal chromatic aberration across the frame.
The lens is video friendly as well and features a click switch mechanism so videographers can de-click the aperture ring to prevent the click sound when recording. This also allows for a smooth change in brightness when adjusting the aperture settings. The focusing mechanism is completely internal and allows for the use of graded filters and prevents the intrusion of dust and other particles.
APO Apochromatic Optical Design incorporates 1 Aspherical Element, 3 Ultra High Refraction Elements, 1 ED Element to minimize chromatic aberrations such as color fringing and to provide a high degree of optical performance.
Ultra-Fast f/0.95 aperture allows for high shutter speeds and lower ISO in low light scenes, for more color-accurate, sharp images.
Specifically Engineered for the Micro Four Thirds System.
Internal Focusing mechanism lets you use polarizers and graded filters while keeping away dust and moisture from the internal components.
Low Focus Breathing: the image doesn't zoom in or out when changing focus distance.
All Metal Construction.