Latest Luminar NEO Update Introduces Mask Feature (powered by artificial intelligence)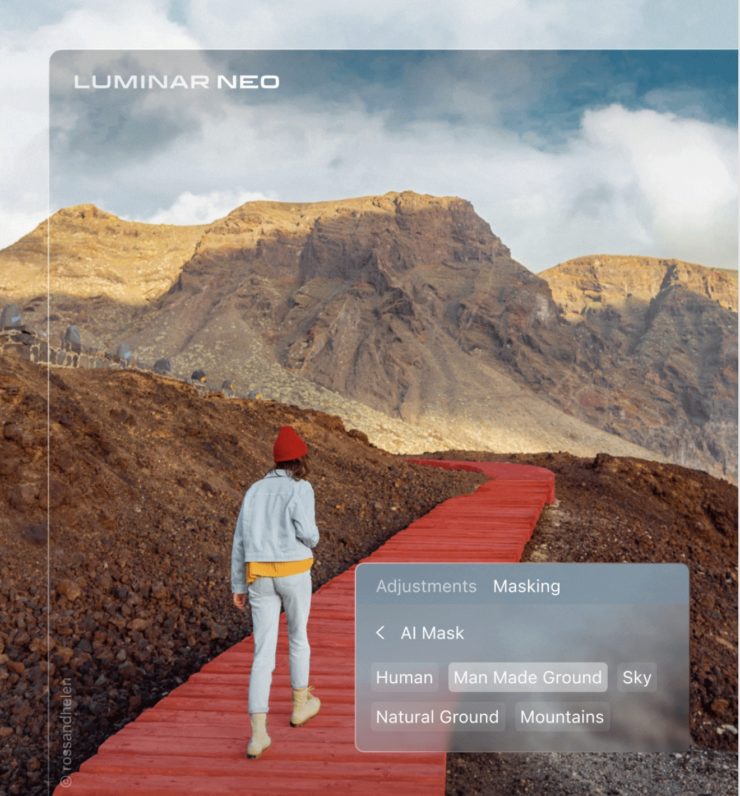 Luminar NEO update 1.0.6 is out, and it brings the mask feature to the AI-powered photo editing software.
At a glance, here is the new mask feature:
Automatically mask up to 9 types of elements in a click: humans, transport, buildings, water, etc.
Apply any powerful Neo tool to the selected mask: Denoise, StructureAI, EnhanceAI
Create custom Presets with MaskAI and apply changes only to the desired area
Fine-tune with the Paint, Gradient, or Radial Mask if needed, retaining full control over the result
Learn more about Luminar NEO and the latest update here. I use Luminar NEO for editing along with Excire Foto for management (it's discounted for a few more days).
Jim Nix talks about Luminar NEO update 1.0.6 in the video below.