Lomography x Zenit Petzval Lens For Canon Available And Ready To Ship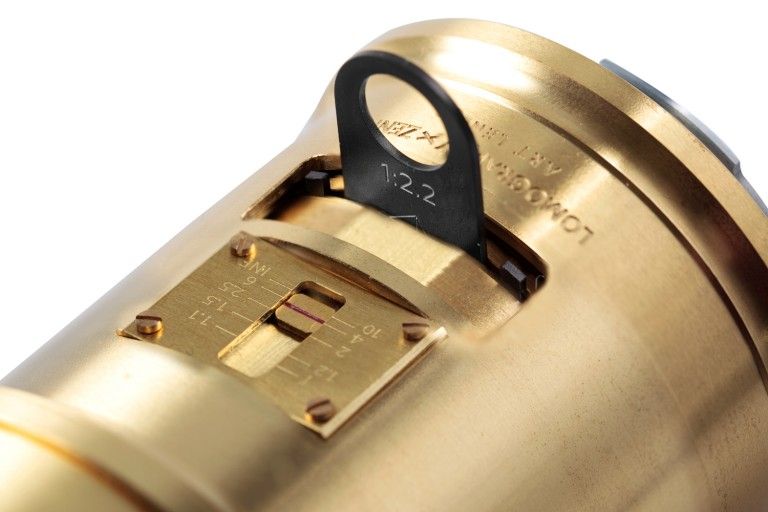 The Lomography x Zenit Petzval 85mm f/2.2 lens is the modern reinvention of a portrait lens that was highly regarded in the 19th century, and is now available and ready to ship.
The Lomography x Zenit Petzval Lens is a stunning reinvention of one of the first and greatest lenses of all time. Manufactured in Russia by Zenit, each lens is crafted from brass and features high-quality glass optics. The lens produces images with extreme sharpness, strong color saturation, artful vignetting and absolutely beautiful swirly bokeh backgrounds. For the first time ever, you can easily get the Petzval photographic look with Canon EF and Nikon F mount analogue and digital cameras.
The lens can be ordered at Lomography's site, the price for the Canon version is $599. If you want, you can also get the first batch of the Petzval lens (black), but you have to pay $749. If you do, you will own one of the first Petzval lenses that have been produced.
The project started as a Kickstarter campaign that raised much more money than expected: the target were $100,000, but a stunning $1,396,149 was raised.
More details, pics and information after the break.
[via 
AP
]
Rebirth of a Legend: The Lomography x Zenit New Petzval Lens is a reinvention of the legendary Petzval Lens first conceived of in Vienna, Austria in 1840. This new lens allows both photographers and filmmakers to create unique images and videos.
Kickstarter Success: The production of the New Petzval Art Lens was made possible with the support of over 3000 Kickstarter backers. It also became one of the most successful Kickstarter design projects ever in only 30 days.
Premium Optics: The New Petzval Art Lens is crafted in brass and features premium glass optics. It is manufactured in Russia by renowned lens design company, Zenit.
Lens Compatibility: This lens is compatible with all Canon EF and Nikon F mount analogue and digital cameras.
Perfect Portraits: Photos shot with the Petzval Lens have a unique appeal because of its sharpness in the center, narrow depth of field and swirly bokeh effect. This lens is perfect for portrait photography because it keeps your subject the center of attention.
Technical Specifications:

Focal Length: 85mm
Maximum Aperture: f/2.2
Apertures: Waterhouse aperture set, up to F/16
Image Circle: 44mm
Field of View: 30 degrees
Lens Mounting Profile: Canon EF and Nikon F
Electronic Contacts: Nov
Closest Focusing Distance: 1m
Focussing Mechanism: Gear Rack Focusing
Filter Thread: 58mm
Image Circle: 44mm
Package includes:

New Petzval Lens
Petzval Book
7 Standard Aperture Plates
Cleaning Cloth
Leather Pouch
Brass Lens Cap