Luminar 3 with Libraries Review and Demonstration (and you still can get it at a special price)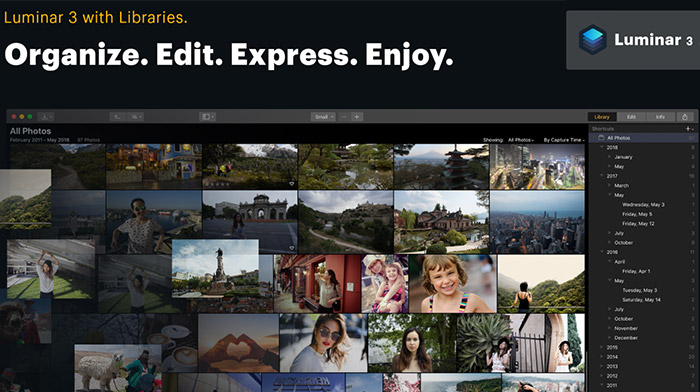 Dustin Abbott had a lock on the upcoming Luminar 3 with Libraries photo editing software.
Skylum will release Luninar 3 with Libraries tomorrow. December 18, 2018. Pre-orders are available and if you order before tomorrow you can get Luminar 3 with Libraries at a discounted price. And it gets better: you can preorder it today with an additional $10/€10 discount using code "WATCH" at checkout, and hence paying $49/€49 instead of $59/€59. Luminar 3 includes the highly anticipated library module that will make it a full fledged alternative to Lightroom. Luminar 3 will be made available for download on December 18, 2018. If you pre-order before 12/8 you get a bunch 0f bonus items.
Pricing:
● New users can purchase Luminar for $49/€49 using coupon code "WATCH"
● Current users of Luminar 2018 can upgrade for $39/€39 with coupon code "WATCH").
Bonuses:
● US$20 gift card to Manfrotto & Gitzo
● 3 video tutorials by Dan Kordan
● 3-month ViewBug membership
● 2-month KelbyOne membership
● Free eBook from Rocky Nook
● US$300 OFF Iceland Photo Tours