Canon EOS R and Nikon Z 6 Behind Sony a7 III, DPReview Thinks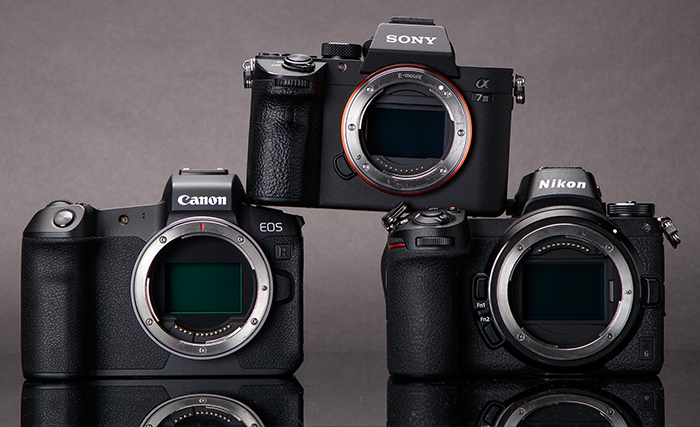 DPReview compares the Canon EOS R with the Nikon Z 6 with the Sony a7 III. Not surprisingly DPReview thinks that Canon and Nikon can not hold up t the Sony a7 III.
From their conclusion:
Even without thinking about lenses, it's clear that Nikon and Canon still have some work to do to catch up with Sony's half-decade headstart. It's not an insurmountable difference, though and both brands have brought their extensive experience of ergonomics and user interfaces, which Sony should probably be worried about.

All three cameras can produce excellent images but the Sony more readily adapts to a wider range of situations. The Nikon acquits itself well for certain types of photography, while also doing unexpectedly well at video, but the Z 6 has the least dependable AF system of the trio, which counts against it. Canon has tried to make an easy-to-use camera, rather than simply mimicking its DSLRs, but, while we're not fully convinced by the results of this first attempt, it's still a very able camera.

Ultimately, though, the decision is likely to come down to what lenses you own, which lenses you plan to buy and how much faith you have in each company to produce camera bodies to match your needs, several years down the road. Because, if you're trying to avoid major costs later, the camera body you choose now is likely to commit you to a new lens system for the foreseeable future. Read the comparison here…
While it is true that Sony has a better sensor performance, there is little more than this. Ergonomics on Sony's a7 III are terrible, for instance. This kind of review/comparison does not take into account a lot of parameters, like reliability, lens ecosystem, customer service, color science, just to name a few. Judging a camera based solely on the sensor performance seems a bit of a stretch to us.
Canon EOS R:
America: B&H Photo, Adorama, Amazon USA, Amazon Canada, Canon Canada, Canon USA
Europe & UK: Amazon DE, Amazon UK, Amazon IT, Canon IT, WEX Photographic, Canon FR, Canon UK, Canon DE