A Master at Work: Don McCullin in Kolkata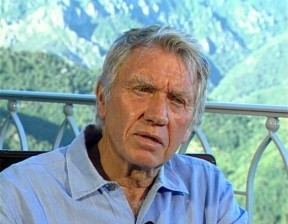 One of the greatest living photographers, war photography legend, and the man who always has been an inspiration for me (not just in photography), Sir Don McCullin, has been portrayed in a new documentary, McCullin in Kolkata.
In this article at Canon Europe, film director Clive Booth, cinematographer Chris Clarke and Sir Don McCullin's manager, Mark George, tell the behind-the-scenes story of how they made the documentary film, McCullin in Kolkata.
Don McCullin has been filmed discussing his photography many times during his long career, but rarely has he been shown shooting in the field. So when plans were mooted for making a documentary showing him in action, with the world's most renowned photojournalist keen on the concept, they knew they had a rare opportunity that would make the photographic world sit up and take note. The questions was, where did Don want to turn his lens…

"We initially planned to film Don in Lebanon, but ISIS moved into the area and it was too dangerous," says Mark. "We considered filming him photographing Roman buildings in Turkey, but his name has been made shooting people, so we really needed to show him doing that.

"Then Don said, 'If you want people, we should go to Kolkata. It's the most unbelievable city in the world.' When Don tells you that, you know you're on safe ground."
Well, yes, Kolkata, a city I visited two times, is for sure on of he most unbelievable cities in the world. But then: this applies to most of India. Btw, Sir Don McCullin used a Canon EOS 5D Mark IV in Kolkata.
Be sure o have a look at the video below. Don McCullin is not your ordinary photographer. This man is what legends are made of.