Update (it's a deal) – Microscope Camera Adapter For Canon EOS SLR/DSLR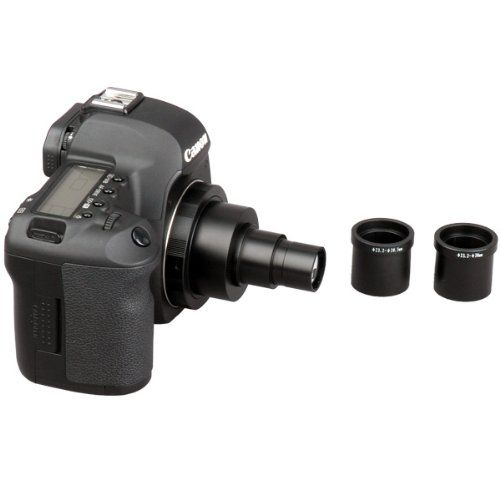 Update: it turned out it is deal, retail price was $400!
Don't know how many of you may need this, but it is not expensive and it may be fun to use, opening new creative photographic possibilities. Amazon has the AmScope Canon SLR/DSLR Camera Adapter for Microscopes for $89.90 (click here). It comes with 23.2mm, 30mm and C-mount adapters, it fits almost all kinds of microscopes including compound and stereo microscopes.
Compatible with Canon SLR/DSLR cameras
Magnification Power: 2X ; Material: metal ;
Canon cameras with this 2X adapter have a magnification powers between 12X and 15X depending on the CMOS sizes of the cameras
T-mount Connection Standard 23.2mm
Work on Monocular (Eye Tube), Binocular (Eye Tube) or Trinocular Photo/Video Port
Manufactured under ISO 9001 Quality Control Standard
Excellent Five (5) Year Factory Warranty
There is a video to watch on Amazon's product page (scroll down to the reviews).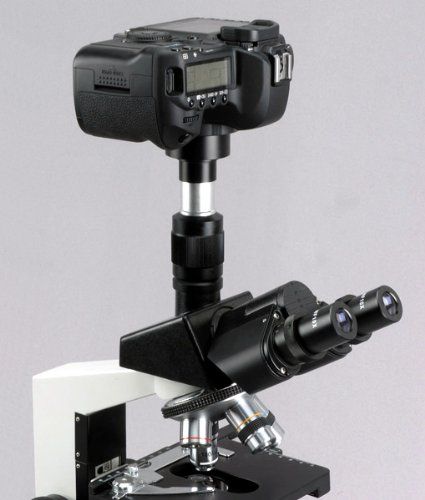 [via
amzmall
]