More Canon EF 35mm f/1.4L II specs and new image leaked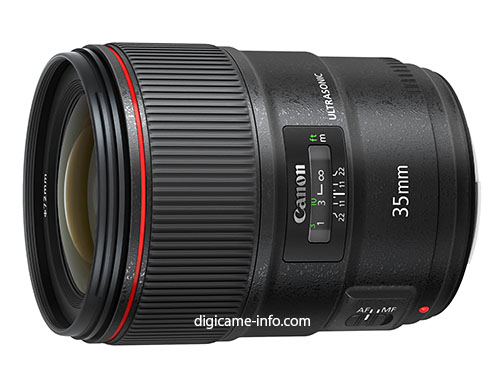 More tidbits about the upcoming Canon EF 35mm f/1.4L II lens leaked at Digicame Info.
The price of the EF 35mm f/1.4L II will be around 275,000 Yen (that's $2,300, I think the lens will cost around $2,000)
Will be released in Japan in mid October 2015
The lens uses Blue Spectrum Refractive optics (BR) to obtain low chromatic aberration. BR elements greatly refract the light in the short wavelength region
Chromatic aberration is corrected by significantly refracting the particular wavelength range
The lens has a new, more advanced weather sealing
The lens is more resistant to impacts
Another set of specs leaked yesterday. The Canon EF 35mm f/1.4L II will be announced before the end of August, most likely together with the EF-M 15-45mm f/3-5-6.3 IS STM lens and the Rebel SL2. Stay tuned on Canon Watch!
[via 
Digicame Info
]