Canon EOS-1S High Megapixel DSLR Tidbits, Prototypes Out In The Wild?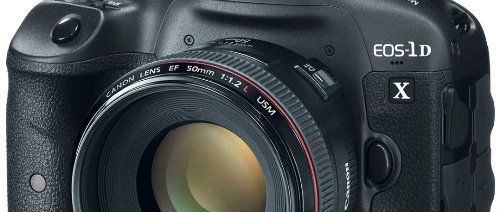 Rumors about the Canon EOS-1S high megapixel DSLR are getting stronger. More information is leaking and confirms the previous tidbits. We can be confident that something regarding a high megapixel DSLR (46MP are rumored) will actually happen. However, the new information are stating that if Canon announces the high megapixel DSLR (supposedly named EOS-1S) in 2012 it will be just a development announcement, and not an announcement of imminent release. Other Canon gear has been announced years before being released. The good news: It should be rather sure that Canon is testing prototypes.
The  Canon EOS-1S high megapixel DSLR is said to have the same housing of the EOS-1D X, 10fps and 46 MP. It is also said that the EOS-1S will employ a new sensor technology that delivers unseen low ISO performance. And a seldom seen price tag too: it's said to get over the counter for $9000. That's all we know so far. I wouldn't bet on the name, it is not the first to be suggested (3D and 4D and 1D-S were rumored). However, suggestions that it will be a "D"-less name are getting louder. So let's call it EOS-1S for the time being. A last word about the new sensor technology: It has been suggested that Canon could introduce a new DSLR category with the Canon EOS-1S high megapixel DSLR.
It's time that Canon comes back with some exciting technological break-through. A 46MP monster by Canon has to be a killer DSLR. We will see…
[via
CR
]