New Rumor Suggests EOS-1S Is The Name Of Canon's Big Megapixel DSLR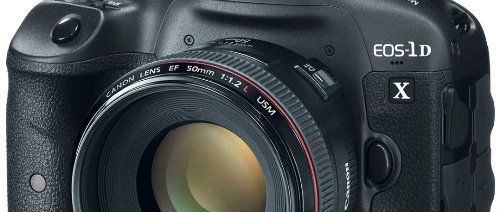 More news about Canon's rumored high megapixel DSLR. Most of us are quite confident that Canon will announce a high resolution DSLR by the end of October. While the few rumored specs didn't change so far, there a new tidbits about naming and price. EOS 3D has been around for a while, now there are rumors that suggests an abandon of the "D" in the naming scheme. A new rumor suggests EOS-1S is the name of Canon's big megapixel DSLR. The other news concerns the price, which is said to be around $9000. Looks more like a new category of DSLR than a competitor to other DSLRs.
Moreover, it's speculated that new technology will employed for the first time in the EOS-1S. This new tech should give a superior low ISO performance of the sensor. It is still said that the new big megapixel (46 are rumored) will have the same housing as the EOS-1D X, although this will hardly be a firmware-hattrick as with the EOS-1D C.
After EOS 3D and 4D, EOS 1D-S, now I am very curios to know if EOS-1S is the name of Canon's big megapixel DSLR. At least it sounds credible.
[via
CR
]