Nikon Z7 Teardown, Best Build Mirrorless FF Camera Ever Seen Says Lens Rentals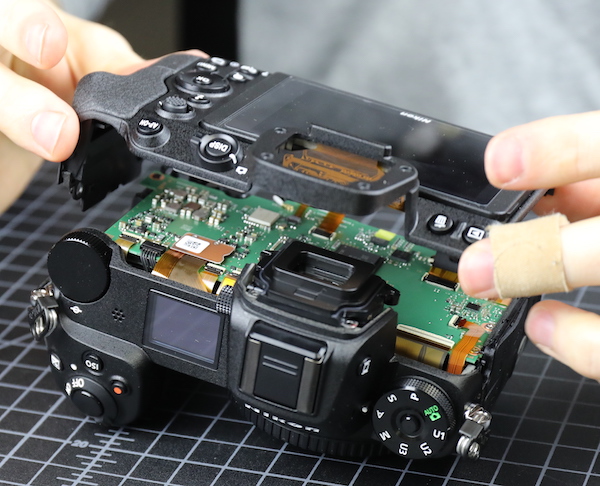 All images © lensrentals.com, used with permission.
Roger Cicala of Lens Rentals tore down a Nikon Z7, and was very impressed with the build quality.
Impressing Mr. Cicala doesn't seem to be an easy task. He was impressed with the overall build quality, and praises the weather sealing of the Nikon Z7. From the the conclusion:
This is not marketing department weather resistance. This is engineering department weather resistance. Anything that can be sealed has been sealed. I'm impressed, and I will say for future cut-and-paste blurbs: this is as robustly weather sealed a camera as we've ever disassembled.

[…]

I'm impressed by the very solid construction of the chassis and IBIS unit. I'm impressed with the neat, modern engineering of the electrical connections. Yes, I'm aware that soldered wires carry electricity just fine, but to me, there's something reassuring about seeing neat, well thought out, 2018 level engineering.

I'm not here to tell you which camera is best to use or has the best performance. I'm just here to say this is a damn well-built camera, the best built mirrorless full-frame camera we've taken apart. (For the record, I haven't torn down a Leica SL.)
Roger Cicala's teardown is documented step by step with pictures and descriptions.
The teardown of the Canon EOS R is featured here. Another EOS R teardown is here. Nothing to argue here, the Nikon Z7 is the better buld camera. As Mr Cicala points out, the Nikon Z7 is the flagship camera in Nikon's Z system. When Canon will release their flagship mirrorless full frame camera, we'll see if the build quality holds up with the Z7.