This is how a disassembled Canon EOS R camera looks like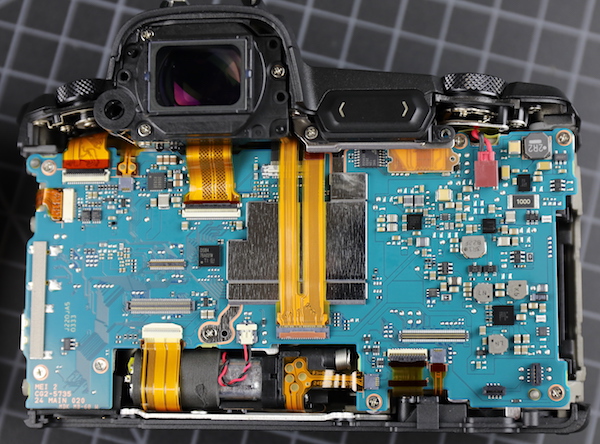 All images © lensrentals.com, used with permission.
Roger Cicala of Lens Rentals tore apart another piece of photographic gear. This time its the Canon EOS R's turn to get disassembled.
Roger Cicala says:
It was rather a boring disassembly, really, about what we should expect for Canon doing a Canon 6D Mark II quality mirrorless camera. It's neatly laid out and nicely engineered inside. One thing that struck me is that it's not very crowded inside there, or as we like to say 'they left a lot of air inside'.

This view that I haven't shown you yet, kind of illustrates that; there's a pretty big gap between the circuit boards and the image sensor. If you look back at the Sony A7R III teardown […] you'll notice there's not that much space inside; it's taken up by the IBIS system which is big and thick.
There is an interesting statement by Mr. Cicala about future Canon EOS R models eventually having IBIS (In Body Image Stabilisation). He doesn't think there will ever be an EOS R with IBIS:
Canon has been very clear that they think lens stabilization is superior. The space [the 'air inside' mentioned above, editor's note] is probably just a matter of ergonomics and perhaps heat diffusion. But there's certainly room for it.
The Canon EOS R teardown comes with a huge set of images, documenting any stage of the disassembly process along with descriptions. See the whole teardown at Lens Rentals Blog.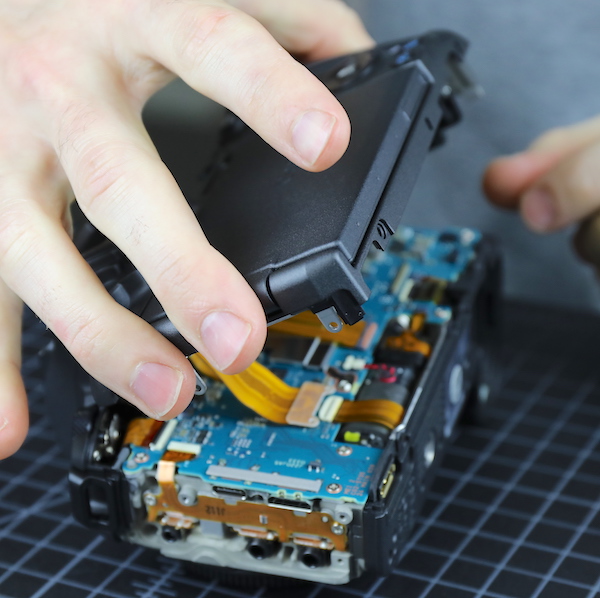 Canon EOS R world-wide order links:
America: B&H Photo, Adorama, Amazon USA, Amazon Canada, Canon Canada, Canon USA
Europe & UK: Amazon DE, Amazon UK, Amazon IT, Wex Photo Video, Canon DE, Canon UK

Canon RF mount lenses world-wide order links:
America: B&H Photo, Adorama, Amazon USA, Amazon Canada, Canon Canada, Canon USA
Europe & UK: Amazon DE, Amazon UK, Amazon IT, Wex Photo Video, Canon DE, Canon UK