Oldie But A Goldie: Canon EOS 7D Review (build like a tank and a bargain)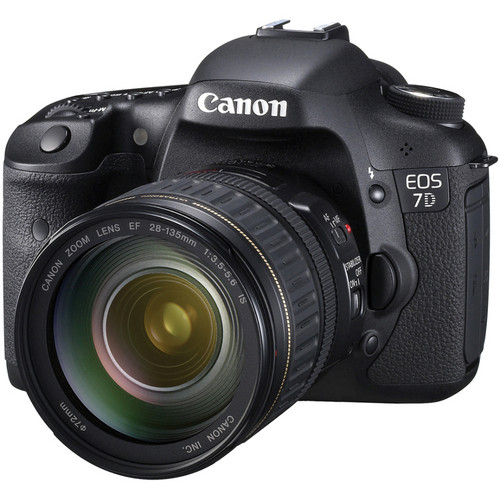 Canon EOS 7D at a glance:
18.0 Megapixels
3.0″ LCD
HD Video Recording
Selectable Video Exposure + Frame Rates
Dust & Weather Resistant
100% Viewfinder
Self Cleaning Sensor
High Sensitivity (ISO 12800)
8fps Burst Mode
Carl Garrard of Photographic Central reviewed the original Canon EOS 7D. The EOS 7D was a revolutionary camera in some sense, and started Canon's professional APS-C DSLR lineup.
The EOS 7D was released in September 2009, still has a more than respectable specifications sheet. It's still a camera that's worth your attention, especially if you consider you can get it for as little as $260. And it's still the rugged and rock solid camera it has always been. Say's Carl about the build quality:
[…[ it's a camera equivalent of a tank. It's construction is almost 100% magnesium alloy, and feels indestructible and built to last a lifetime. Judging by the huge amount of available second hand 7D's on the market, it seems this is completely true.

The Canon EOS 7D has a magnesium alloy
About the image quality:
So long as you don't push shadows in the 7D too far, and get your exposure right, it's capable of some great quality images for the price. I'd say that this is the area where the 7D shows its age most of all, but that doesn't mean you can't make excellent images with it.
He concludes:
So overall the Canon 7D offers a great entry into the semi pro camera world, and you can do so without emptying your wallet. In fact, I'd recommend anyone considering getting into photography to go the used camera route first (after doing some reading and homework) before spending a lot of money on a system. These days you just have too many excellent options to choose from, but if Canon is a system you are interested in, the EOS 7D is definitely worth a look.
You can find used EOS 7D bodies at Amazon, eBay
, Adorama, B&H Photo and KEH.