Pictures of Shanghai Canon 5D Mark 3 Event Posters leaked!!
An anonymous reader (thank you!) just sent me a link to a page (click here to see it Google-translated) showing pics of posters for the Canon Conference to be hold tomorrow in Shanghai.
The pics report clearly a EOS 5D Mark III logo.
What about this?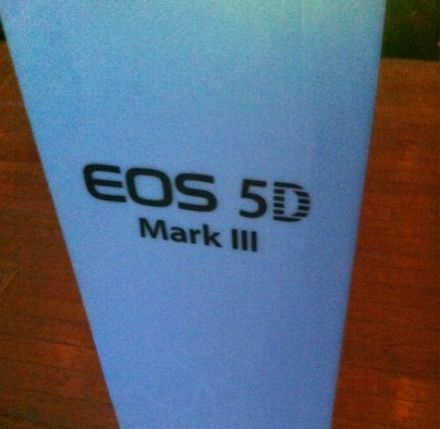 I think there are no more doubts: the Canon EOS 5D Mark III will be announced tomorrow.
Get ready! :-)
[via
nphoto.net
]