[Review] Canon EOS 50D – Still Kicking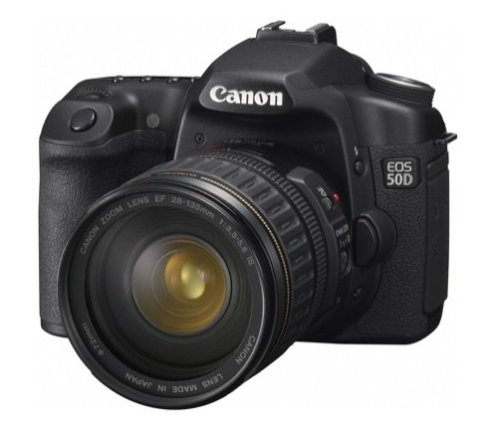 The EOS 50D (click here)
, released back in 2008, and still a great camera. Carl at photographic central reviewed the 50D. He got the point so well that I just have to quote him.
Comparing the 50D to today's DSLR's on specifications and you might find it has a lot more in common with them than you think a DSLR announced in August of 2008 should. This is one loaded DSLR with lots of resolution and features that, on paper at least, stands up quite well with today's newest DSLRS on the market- even against Canon's own EOS 7D […].
Agree. You should also know that the 50D was the last true iteration of the x0D series. The next model, the EOS 60D, didn't really push the line-up forwards: Canon decided to split the x0D series, crippling down the 60D and introducing the EOS 7D (btw, the 7D is still on sale on B&H – click here). This was a little bit disappointing for some people (myself included). The 60D didn't get a magnesium alloy, nor does it have some of the "semi-pro" features of the 50D (and 40D). Carl summarizes very well what it is about with the 50D:
A quick rundown of the Canon 50D for those who have never read about it before: This is a semi professional DSLR with a 15.1mp APS-C sensor that includes weather sealing, live view w/two kinds of autofocus, a very robust magnesium outer frame and internal stainless steel chassis, an ISO range of 100-12,800, a 920K anti-reflective LCD screen w/top plate LCD screen as well, auto focus fine tuning for up to 20 lenses, a custom control menu system, 9 point high speed AF system w/all 9 points double cross f/5.6 high sensitivity except the center which is double cross and sensitive to f/2.8, high frequency dust reduction system, a large pentaprism viewfinder with .95X magnification and 96% accuracy, and a lens vignetting correction option available in the menu.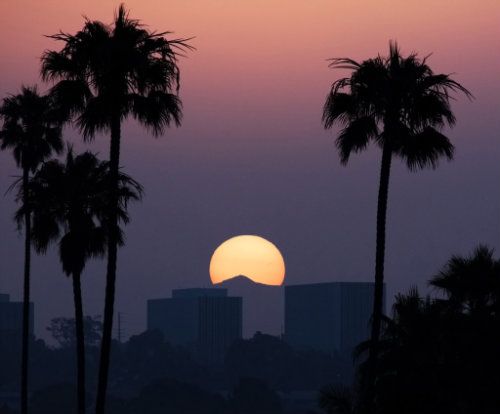 The review is detailed and comprehensive, I really suggest you have a look. Let me cite from the conclusion (which has much more to say than I am quoting here):
Speaking plainly I just enjoy using the 50D on a daily basis for a wide variety of subjects in many different conditions. It's a camera that doesn't really have any real weaknesses in any particular category and is just a fun camera to shoot with and rely on. At the end of the day, isn't that what we want from a DSLR?

[…]

The Canon 50D is one such steal on the market right now that sacrifices very little of newer modern features found in DSLRS, but at almost 1/3rd the cost used than a similar camera would cost you new. Therefore the Canon EOS 50D is indeed one of the best bang for the buck deals you can get on a DSLR (as of today's date) and I highly recommend it to any shooter, especially those who are on a tighter budget as long as you don't need video. And I assume that if you are reading a Canon 50D review, you probably aren't in that camp anyways.
Canon EOS 50D price check: B&H Photo, Adorama, Amazon USA, Amazon CA, KEH Camera, BestBuy, Canon CA, Canon USA.
Click here to see the Canon EOS 50D price on eBay
.

Technical specifications:
15.1 Megapixel CMOS sensor with improved noise reduction, wide range ISO 100-3200 (H1: 6400, H2: 12800), 14-bit conversion for smooth color tones and gradations
The EOS 50D features a newly-designed 15.1-megapixel APS-C sized CMOS sensor which is capable of recording up to 4752 x 3168 pixels with full 14-bit A/D conversion for extremely fine tonal gradation
The EOS 50D operates with such effortless speed that operation is nothing short of intuitive. With instant start-up times, speedy autofocus and minimal shutter lag, the EOS 50D is one of the fastest cameras available today
DIGIC 4 Image Processor: The DIGIC 4 Image Processor offers finer details and even more natural color reproduction, compared with the previous DIGIC III Image Processor. It uses advanced signal processing technologies, which provides even faster operations, including write times to UDMA cards
3.0-inch Clear View LCD (920,000 dots/VGA) with multiple coatings for improved viewing and smudge-resistant protection
The EOS 50D features a bright, high resolution, 3.0-inch Clear View LCD monitor with 920,000 (dots/VGA) pixels and a broad viewing angle of 160° horizontally and vertically
The EOS 50D features Canon's most advanced Live View shooting thanks to the number of focusing modes available including Quick mode, Live mode and Face Detection Live mode
9 cross-type high-precision sensors for accurate target subject acquisition and diagonal center cross-type AF point with f/2.8 and faster lenses
The EOS 50D has a high-precision 9-point wide area AF that uses cross-type points at f-stops of f/5.6 or faster, enabling the camera to focus faster, more accurately and in difficult lighting situations
New Lens Peripheral Illumination Correction setting to automatically even the brightness across the image
Canon's exclusive Lens Peripheral Illumination setting takes into account any light falloff in the corners of the frame and corrects it, making for a perfectly exposed image
The EOS 50D's Self Cleaning Sensor Unit eliminates stray dust that enters the camera when changing a lens or when out in the field
Dust that may still remain on the front of the sensor can also be erased with software included in Digital Photo Professional (DPP) Version 3.3 or later software. A simple test shot of a plain, white object can be taken, using a menu setting
Creative Auto goes a step beyond full auto with on screen setting display: The EOS 50D has a new Creative Auto mode and a quick control screen that helps novice users narrow the gap between fully automatic and manual control
HDMI (High Definition Multimedia Interface) output for displaying full high-resolution images on a High Definition TV
The EOS 50D includes a new HDMI (High Definition Multimedia Interface) output device that enables high definition display of your photographs on any HDTV with HDMI ports
The EOS 50D is compatible with all Canon lenses in the EF and EF-S lineup, ranging from ultra-wide angle to super telephoto lenses. Canon lenses employ advanced optical expertise and micron-precision engineering to deliver unprecedented performance in all facets of the photographic process
The EOS 50D features the acclaimed E-TTL II flash metering system. With any of the flashes in the EX Speedlite line, E-TTL II provides reliable flash output whether shooting fill-in flash pictures in sunlight, or using flash in total darkness
The Canon Speedlite 430EX II is the ideal step-up accessory for powerful flash shooting with the EOS 50D. It has excellent flash power (maximum guide number of 141 ft./43m at ISO 100) and is the perfect way to get great flash pictures when you can't get right up to the subject
Canon EOS Digital Solution Disk (Version 17.0): The EOS 50D comes bundled with an updated Canon EOS Digital Solution Disk, which features powerful software programs designed to extend the EOS experience to the computer
EOS Utility (Version 2.5) for Macintosh or Windows handles the connection between the camera and computer, whenever they're connected via USB
Digital Photo Professional (Version 3.5) is an image processing program that enables high-speed RAW image processing, high-speed previewing for real-time image adjustment and support for sRGB, Adobe RGB and Wide Gamut RGB color spaces
ZoomBrowser EX (Version 6.2) for Windows and ImageBrowser (Version 6.2) for Mac OS X are the easy, user-friendly options for viewing and editing of JPEG and even RAW image files
Picture Style Editor (Version 1.4): Canon's Picture Style Editor enables photographers to create custom Picture Style profiles that can be used to customize the appearance of JPEG and RAW images captured with EOS Digital SLR cameras
[shariff]