Rumor Suggests Implausible Hardware Hack For Canon EOS DSLRs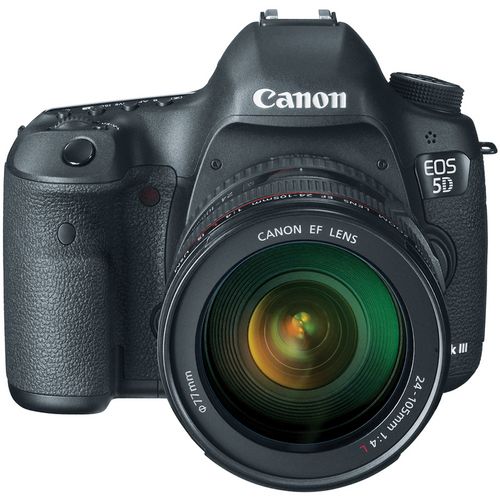 I am reporting this since it is making the rounds, but there is more than a high amount of salt needed here.
Rumor has it that there is a "certain company […] getting ready to announce a hardware hack for Canon EOS cameras". The EOS 5D Mark III (price & specs) is named, but other EOS DSLRs could also be part of the game. In other words, the rumored hardware hack is presented to be the next step beyond Magic Lantern's amazing firmware hacks.
I don't believe this will ever happen. The rumor suggests that you may soon be able to replace the integrated main-board of your 5D Mark III with a custom board. If you follow the intrinsic logic of this rumor, you realise it means disassembling your Canon DSLR, removing the main-board (with integrated CPU), and replacing it with another, third-party made integrated circuitry that is supposed to deliver "greatly improve dynamic range, video sharpness and performance" compared to the EOS 5D Mark III. The hack is said to cost $1000.
Tinkering with camera hardware is not new, people modified their Canon DSLRs to remove anti-aliasing filters. But it is another thing to swap the logic circuitry.
The rumor is wishful thinking, in my opinion. With Magic Lantern already delivering all sort of improvements, who would ever want to let someone disassemble a 5D Mark III to get the main circuitry replaced with custom made electronics?  Not to mention the easiness of the straightforward installation of Magic Lantern. Not to mention all the precision and the engineering skills required to make a high tech sensor work smoothly with all the involved electronics and firmware snippets. Consider that Canon is very secretive about their technologies, and that to replace a DSLR's main-board you need to have a very deep understanding of the whole design (from all points of view).
Finally, the EOS 5D Mark III is not the new kid on the block. It was announced March 2nd 2012. That's two years ago. Would you start a company just to mess around with the internals of a $3000 DSLR that's 2 years old?
[via
CR
]