Samsung Galaxy S7 and S7 Edge use Dual Pixel Auto-Focus technology (is this Canon's tech?)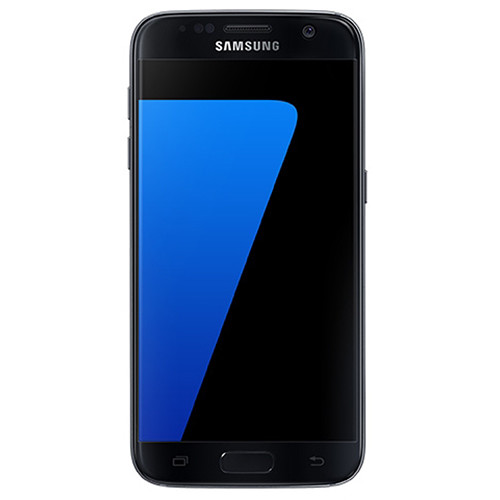 Samsung announced their new Samsung Galaxy S7 and S7 Edge. The interesting point: Samsung touts both smartphones to have DUal Pixel Auto-Focus (DPAF) on board. DPAF is a technology developed by Canon and introduced first on the Canon EOS 70D in 2013.
Now, while Samsung doesn't mention Canon anywhere, there are some statements that indirectly point to Canon. Like the following sentence taken from Samsung's Galaxy S7 product page (emphasis mine):
Dual Pixel technology, which is utilized in selective, high-end DSLR camera models, as well as those of the Galaxy S7, sends light from the lens to two image sensors separately to adjust the focus, much in the same way that the human eye does.
Did Canon license their DPAF technology to Samsung? Or did Canon build the imaging sensor found in the Galaxy S7? I couldn't find any pertinent information on the web. However, I guess it is an almost safe bet to say that Canon is in some way involved in the imaging sensor of the Galaxy S7.
Look how Samsung presents Dual Pixel AF: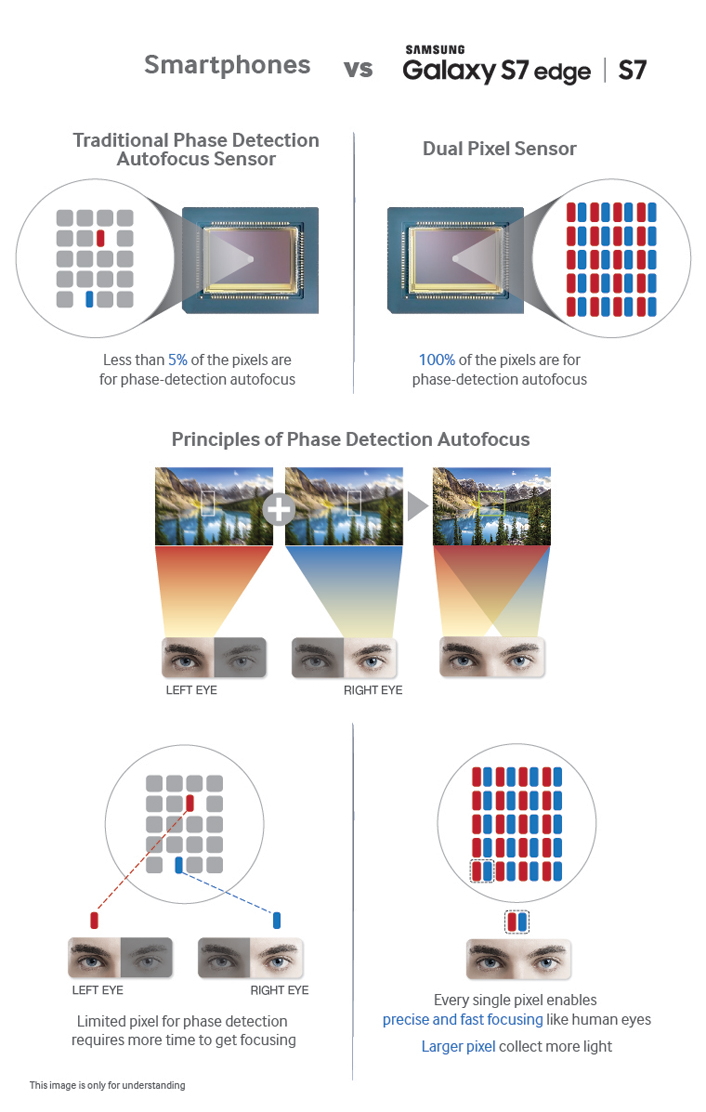 That's pretty similar to how Canon presents DPAF.
Below are Samsung's Galaxy S7 introduction video as well as a video about Samsung's implementation of DPAF.