Sigma 24-105mm f/4 DG OS – A new reference standard for professionals (DxOMark)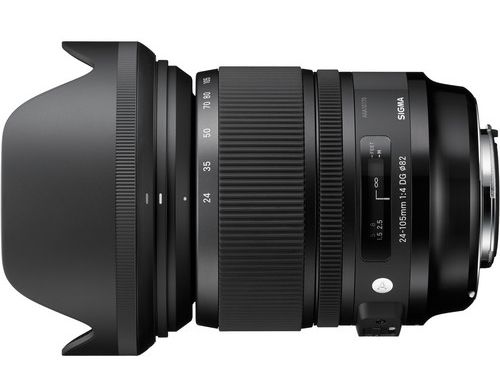 Sigma 24-105mm f/4 DG OS HSM
[shopcountry 17019]
DxOmark tested and measured Sigma's latest addition to their "Art" line-up, the Sigma 24-105mm f/4 DG OS. As you can see in the pic below the Sigma performs better than both the Canon EF 24-105mm f/4L IS and the Canon EF 24-70mm f/4L IS lenses.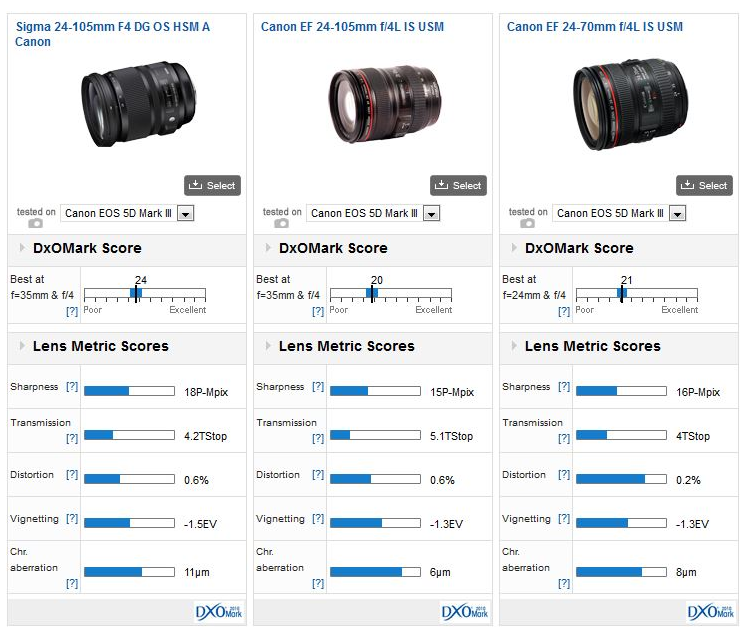 However, while the Sigma can hold up against the Canon EF 24-70 f/2.8L II and the Tamron SP 24-70mm f/2.8 Di VC, its figures are slightly lower:
[the Sigma] can match both in peak sharpness but not quite in terms of uniformity. Although only slightly lower, the Sigma's peripheral sharpness isn't quite a match for either model at f4 to f8 throughout the zoom range.

The Sigma also has higher barrel distortion than the Canon at 24mm and has more noticeable pincushion than either model, which develops quite early on in the zoom range and is evident at 35mm. On the plus side the challenger has better control of CA than the Canon at all focal lengths and it's lower than the Tamron in the corners at its widest focal length (where it's quite noticeable with that model).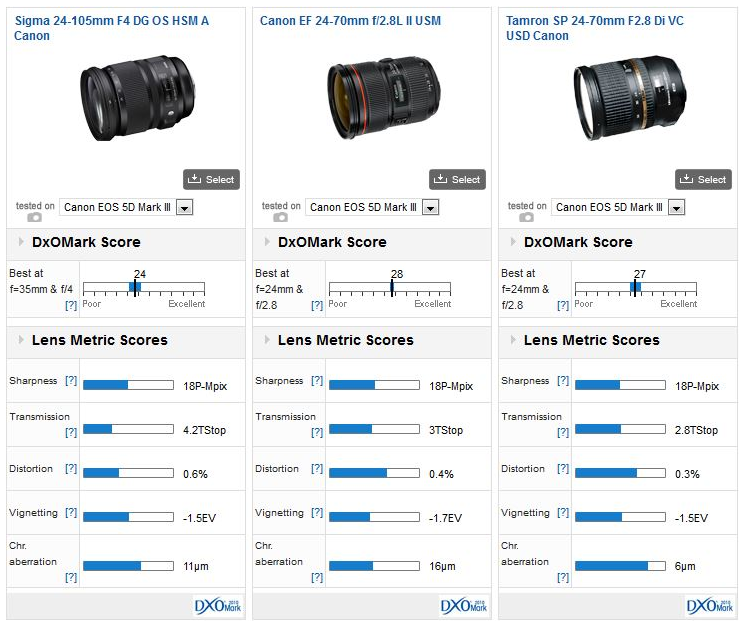 In any case, this appears to be an amazing lens.
[via
DxOmark
]