Smartphones account for 50% of photos uploaded to Flickr, Canon EOS 5D Mark III most used DSLR
Flickr Blog published some figures about the device used by its users to snap pictures that get uploaded to the platform.
Smartphones dominate by upload volume, a trend we saw last year and that's getting stronger:
Smartphones accounted for 50% of the photos uploaded to Flickr, up from 48% in 2016.
DSLR was 33%, up from 25% in 2016, and point and shoot was 12%, down from 21% in 2016.
Mirrorless remained at 4% of total uploads for the third year in a row.
Mirrorless still not playing a significant role on Flickr leaves me a bit puzzled. Where have all those Sony, Olympus and Fuji cams gone?
As for the the brands, we see Apple's domination (54% of photos), accounting for 9 out of the top 10 devices. The first DSLR that follows in this list is the Canon EOS 5D Mark III (price & specs), the most used DSLR on Flickr. Canon is also the second most used brand, after Apple and before Nikon. Canon devices make 23% of the top 100 most used devices, Nikon 18%.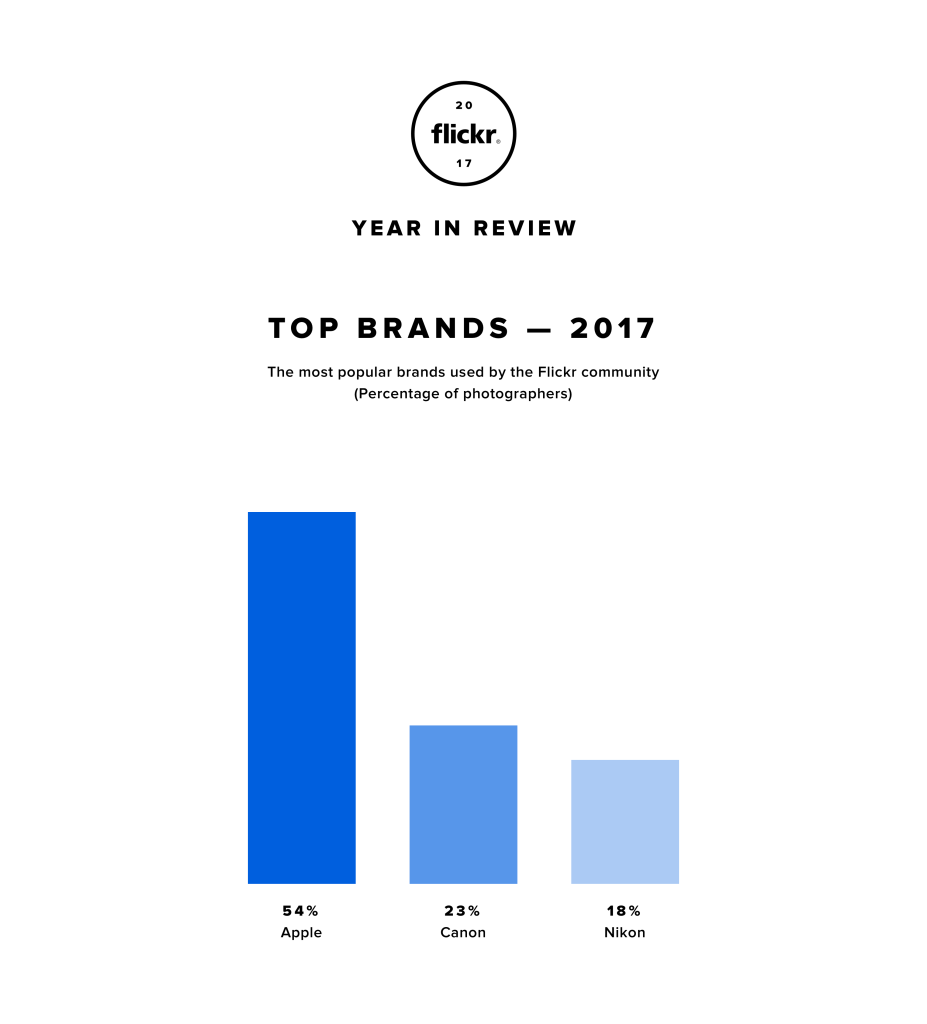 [
Flickr Blog
via
Digicame Info
]