Sony Is The Alpha Dog In The Mirrorless Pack, According to February Market Figures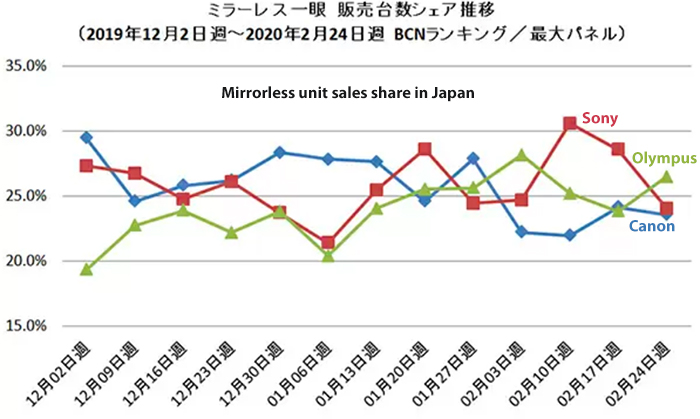 Some sales figures about the mirrorless market in Japan in February 2020 (image on top).
BCN Retail published market shares for mirrorless cameras in Japan for February 2020, and they show that Sony is the undisputed leader when it comes to sales figures. Although Canon is present in the top ten withe the EOS M50 (Kiss M in Japan) and the EOS M100, it's a clear Sony dominance with the a6400 ranked third and close to the EOS M50.