Steve Huff Switched From Sony To Canon's EOS R, Here Is Why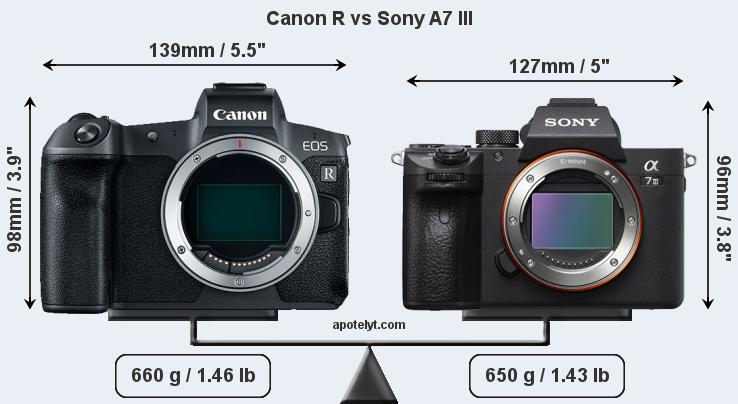 Well known photographer Steve Huff posted a quite enthusiastic article about the Canon EOS R, and why he switched to it.
I switched to the Canon EOS-R […] and could not be happier. This camera is a gem. Forget the noise created around its release, as it has some Mojo. The EOS-R and EF or RF lenses offers something unique.
As other reviewers pointed out, the EOS R system is made by its outstanding (albeit small) lens ecosystem. The RF 28-70 mm F/2L and especially the RF 50mm F/1.2L are showcasing the optical excellence that can be achieved with Canon's newly engineered RF mount. And then it's Canon's color science, and all the things that make up a Canon camera.
I love this Canon, the color, the control, the new lenses, the ease of use, the video function, touch screen controls, and the swivel screen. The Joystick? I am enjoying this camera without it as I enjoy using my thumb to set the focus point while I shoot. It's intuitive and natural. I do feel Canon could do a firmware update though to make this process a tad smoother. It can be a tad glitchy at times but all in all, I really enjoy this feature as it allows me to easily select my focus point, in a natural way. They probably should have just put in the joystick to please more of the camera buying audience but they didn't. Either way this works the same way as a joystick, just takes some getting used to.
Here are some videos Steve Huff posted about his experience with the Canon EOS R. The first video telling the reasons why he left Sony's system. More insights and a lot of sample photos in his review.
The Canon EOS R and RF lenses are in stock and ready to ship
Please use the links below to put your order (international shipping available).
Order the Canon EOS R in the USA: B&H Photo | Adorama | Canon USA | Amazon
Order the Canon RF mount lenses in the USA: B&H Photo | Adorama | Canon USA | Amazon
Availability should be given also at major retailers in Europe and around the world (you have to check for your country). Please use the links below.
Canon EOS R world-wide order links:
America: B&H Photo, Adorama, Amazon USA, Amazon CA, KEH Camera, BestBuy, Canon CA, Canon USA
Europe & UK: Amazon DE, Amazon UK, Amazon FR, Amazon IT, Wex Photo Video, Park Cameras, Canon DE, Canon UK, Canon IT, Canon FR

Canon RF mount lenses world-wide order links:
America: B&H Photo, Adorama, Amazon USA, Amazon CA, KEH Camera, BestBuy, Canon CA, Canon USA
Europe & UK: Amazon DE, Amazon UK, Amazon FR, Amazon IT, Wex Photo Video, Park Cameras, Canon DE, Canon UK, Canon IT, Canon FR