Firmware Update for Canon Cinema EOS C200/C200 Cameras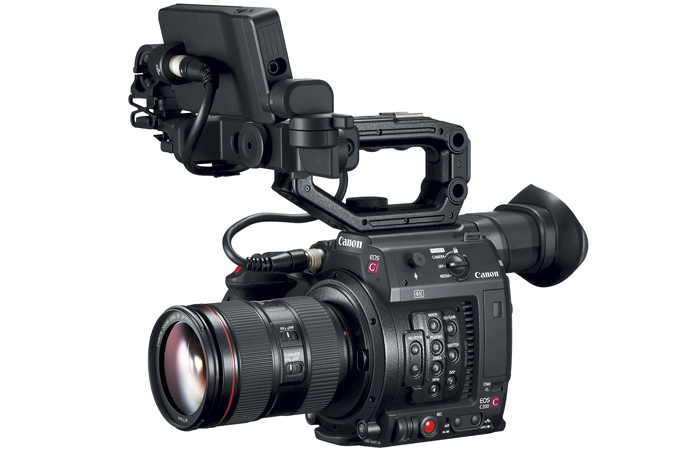 Canon released firmware ver. 1.0.5.1.00 for the Canon Cinema EOS C200/C200B cameras. You can download the firmware here.
Firmware Version 1.0.5.1.00 incorporates the following enhancements and fixes:
A Continuous Recording function has been added allowing for nonstop recording.*1
Peripheral illumination / chromatic aberration correction has been added for the following lenses:
– EF Cinema Lens: CN-E20mm T1.5 L F
– EF Lens: EF 70-200mm f/4L IS II USM
For LUTs that can be applied to output footage, official support for the ITU-R BT.2100 standard and ITU-R BT.2408 report have been added for the following terminals:.
– SDI terminal
– HDMI OUT terminal
Changes have been made so that the [HDR: PQ] and [HDR: HLG] base luminance corresponds to Diffuse White (100%) being 203nits*2.
Support for the [Reset] function that resets the clip number when the reel number is set, has been added.
When using an assignable button, the White Balance setting will be maintained after the power has been turned off.
Fixes a phenomenon that occurs on cameras with firmware versions 1.0.3.1.00 to 1.0.4.1.00 in which resolution appears to be reduced in SD card recordings and in external outputs when shooting with specific menu settings*3.
*1 When using the continuous recording function, only MP4 format / 1920×1080 resolution is possible.
*2 The HLG output is the brightness in the case of displaying on a 1000nits monitor.
*3 Specific menu settings:
– When [Resolution/Color Sampling] is set to [3840×2160 YCC420 8 bit].
– When [Resolution/Color Sampling] is set to [1920×1080 YCC420 8 bit], and [Slow Motion Recording] is activated.
– When [Resolution/Color Sampling] is set to [1920×1080 YCC420 8 bit], and the digital tele-converter and EF-S lens correction are activated.
For further information, please refer to the latest version of the unit's Instruction Manual that is released with the firmware update.