The "Story of the PowerShot G1 X Mark II Development" In A Brochure To Download
Canon Europe published a brochure entitled "Story of the PowerShot G1 X Mark II Development", and it can be downloaded as a 6.4MB PDF. The G1 X II sells for $799 and is expected to ship in April-May 2014.
About development and planning of the Powershot G1X Mark II:
The planning and development of the PowerShot G1 X Mark II has been achieved through the efforts of a large team at Canon's Headquarters in Japan. Their words have been edited to provide a fascinating insight in to the development of this remarkable camera.

Photographers and survey results from users provided a vast amount of feedback, and Canon's engineers improved everything they could. A lot of requests were regarding macro performance, and the minimum focusing distance has been improved from 20 cm to 5 cm. Autofocus is also approximately twice as fast by improving the optics and sensor. Particularly difficult adjustments were necessary for the optics, but if these high ideals could not be achieved, this would not be a flagship model. The enthusiasm of the Canon engineers drove these developments, and, as a result, a shooting range that would not be possible with an SLR with just one interchangeable lens has been achieved.
The Canon Powershot G1 X II was announced February 12th, and can be pre-ordered for $799 at Amazon | B&H Photo | Adorama.
Powershot G1 X II accessories:
Amazon and Adorama and B&H Photo have landing pages with pre-order links for all the new Canon Powershot cameras announced on February 12th.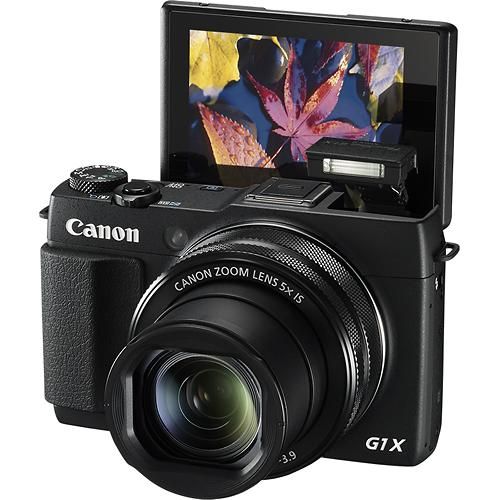 [via
TDP
]