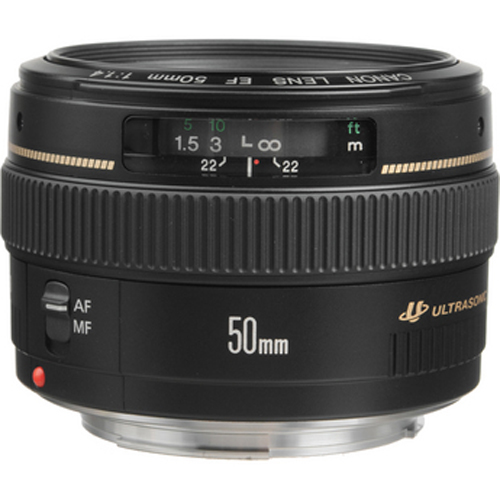 New tidbits about the almost mythological EOS 3D (rumored since years) and a possible new 50mm f/1.4 II lens. Let's start with the lens. I reported that there where rumors about Canon working on a new 50mm f/1.8 lens with Image Stabilization. Now, according to CR, a new 50mm f/1.4 is could have been seen out in the wild:
There are even reports of people shooting with the new lens and that it may have appeared on an updated Canon price list (I would love to see the price list). The retail price is said to be $849 on an "EF 50 f/1.4 II".
Next, the fabled EOS 3D. NL reports a rumor saying that a 47 Megapixel, full frame camera is under test. The camera should have an EOS 5D Mark III-shaped body. No more hints.