Tamron SP 35mm f/1.4 Deal – $699 (reg. $899, limited time)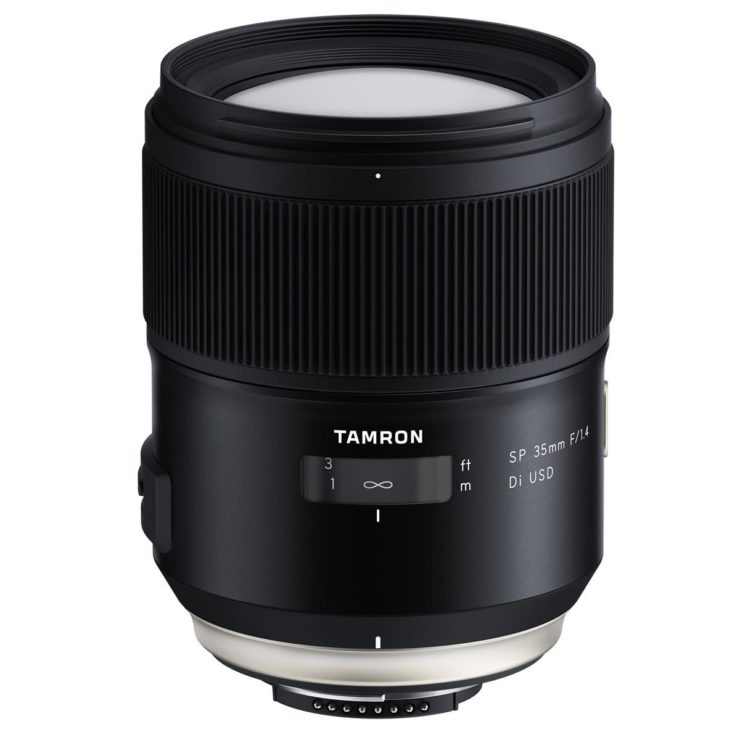 Authorized retailer Adorama has a very good Tamron SP 35mm f/1.4 deal.
Get the Tamron SP 35mm f/1.4 Di USD lens (Canon or Nikon mount) on sale at $699. Compare at $899. Free shipping. Limited time offer, free shipping.
Tamron SP 35mm f/1.4 deal key features:
High-resolution image quality
Appealing background bokeh
Fast F/1.4 aperture and high-speed
Prime Lens
Lens Format: Full Frame
Maximum Aperture: f/1.4
Lens Type: Wide Angle SLR Lens
Image Stabilization Type: No
Lens Series: Tamron Di Series
Want to know more about this lens? DPReview's video below might answer your questions.
More hand-picked deals are listed here.
Win a license for the brand new Nik Collection 3 or get it with 30% discount.
Today's Gold Box and one day only deals at Amazon US, Amazon DE, Amazon UK, B&H Photo, eBay, Adorama.
Refurbished lenses and DSLRs at Canon Store (best deals might be found here)
Save $10 on Luminar 4 and/or Aurora HDR 2019 using our code "WATCH" at checkout.
Tamron SP 35mm F/1.4 Di USD Lens (Canon EF & Nikon)
Tamron commemorates the 40th anniversary of its SP series with the new SP 35mm F/1.4 Di USD Lens for both Canon EF and Nikon F-mount cameras. The New Tamron SP 35mm lens features the proprietary USD (Ultrasonic Silent Drive) motor for fast, quiet, and precise autofocusing. The USD also has a Full-Time Manual Focus override system which lets the user have manual focus control without switching to a dedicated MF mode in their camera. The lens is coated with the new Broad-Band Anti-Reflection Generation 2 (or BBAR-G2), which reduces ghosting and flare while letting you achieve better levels of contrast. It also has a fast f/1.4 maximum aperture that allows for shooting under low-light conditions, while enabling exceptional control over depth of field which is needed for yielding crisp images. The lens comes equipped with a dynamic Rolling-cam mechanism, developed exclusively for this lens. This ensures that the AF system works reliably, especially when shooting under harsh weather conditions. Create crisp photos and stunning bokeh with Tamron's SP 35mm F/1.4 Di USD Lens.
Bringing it all together for that single shot
"We want to deliver a perfect image to people who love photography." That's our obsessive goal for all Tamron lenses. This goal forms the basis of our concept for the SP 35mm F/1.4 Di USD (Model F045). The exceptional image quality of this fast fixed focal lens makes it worthy of being the lens that marks the milestone 40th anniversary of the SP (Superior Performance) Series.
Uncompromising resolution at wide-open aperture combines with a velvety bokeh defocus blur that gently blends away from the ultra-sharp focus area. Ghosting and flare are suppressed to the utmost degree by the newly-developed BBAR-G2 (Broad-Band Anti-Reflection Generation 2) Coating. Additionally, our new and exclusive Dynamic Rolling-cam mechanism enables the heavy F/1.4 focusing unit to move with incredible accuracy at high-speed.