Ten Canon EF 400mm f/2.8L IS II Lenses Used To Build The Huntsman Telescope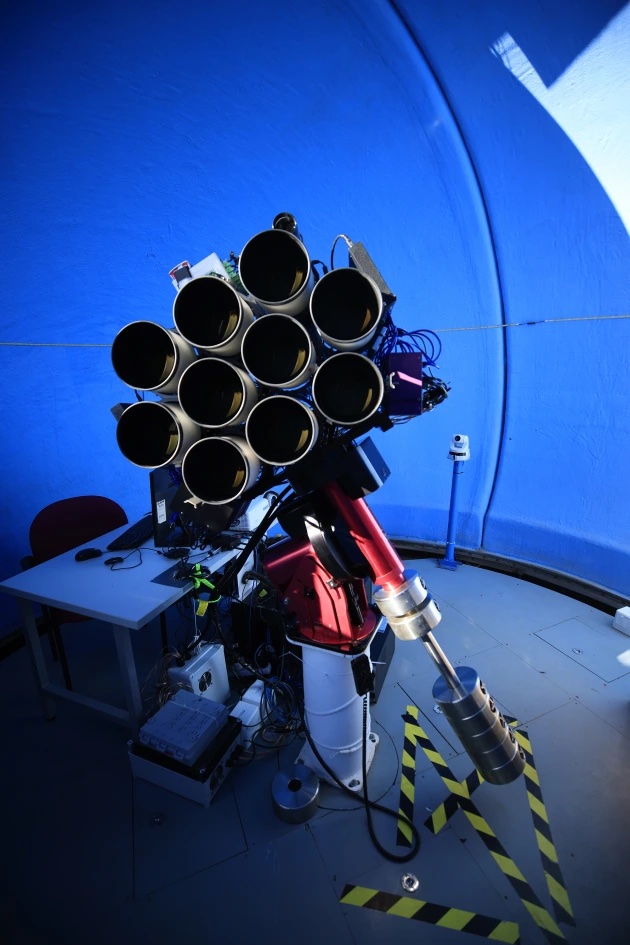 Remember the Dragonfly Telephoto Array? Once more, commercial Canon telephoto lenses are used to build an array to observe and study galaxies and other astronomical objects.
The Canon lenses used to build the new array are the Canon EF 400mm f/2.8 L IS II. The new array, named Huntsman Telescope, is made by Macquarie Unversity with support from Canon, as Australian Photography reports:
Located at the Siding Spring Observatory near Coonabarabran, NSW, the Huntsman will perform deep southern sky surveys to provide researchers with understanding about galaxy formation and evolution; how galaxies form, how they grow, how they engage with structures that surround them, and what happens when galaxies collide.

Canon says the second-generation Canon EF 400mm f/2.8 L lens was chosen for the task as it has 'superb' anti-reflection properties, owing to one of the first applications of Canon's nano-fabricated coatings. Each lens is connected to a red-coloured camera which is then individually connected to one of 10 mini computers.

The coated lens array chosen for the Huntsman contrasts to a conventional mirror telescope, whose imperfectly polished surface can introduce subtle errors that ruin faint, extended structures surrounding galaxies.
[via PetaPixel]