The Baby EOS M is the EOS M10, specs leaked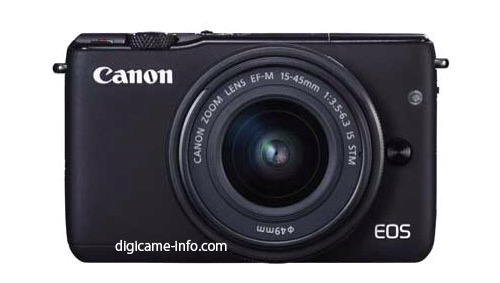 Specifications of the upcoming entry-level EOS M camera leaked at Digicame Info. The "baby M" is the Canon EOS M10. The specs:
18MP APS-C sensor
Size 108 x 66.6 x 35mm
Weight 301g
3″ monitor with 1.04M pixels
Hybrid CMOS AF III with face recognition and tracking
Comes as kit with the EF-M 15-45mm IS STM lens
Comes as double kit with the EF-M 15-45mm IS STM and EF-M 55-200mm
Approximately same size as EOS M2
The price for the double kit will be $849.99, the EF-M 15-45mm IS STM will sell at $299.99.
Two things to note: 1) the moniker EOS M10 suggests a new mirrorless line-up by Canon (entry-level line-up), 2) this is not the old Canon 18MP sensor of a few years ago. This is a new 18MP since it features Hybrid CMOS AF III.
I expect the announcement to happen very soon, possibly tomorrow. Stay tuned…
[via
Digicame Info
]