The Canon Logo – History and Evolution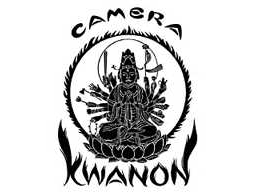 On the Canon home page you can learn about the company's logo. How it was born, how it looked in the past, which "intermediate" logos were used before the actual logo.
In 1933, when Precision Optical Instruments Laboratory was established, the name given to cameras manufactured on a trial basis at the time was Kwanon. This title reflected the benevolence of Kwanon, the Buddhist Goddess of Mercy, and embodied the Company's vision of creating the best cameras in the world. The logo included the word with an image of "Kwanon with 1,000 Arms" and flames.
| | | |
| --- | --- | --- |
| 1934 | | The engraved Kwanon logo was used on cameras trial-manufactured by the Company (but not actually released in the market). |
| 1935 | | The Canon logo is registered as a trademark. Prominent features were already inherent in the refinement process. |
| 1953 | | Unification of the logo. The image was further refined to achieve an overall balance. |
| 1956 | | The current logo was the culmination of painstaking and meticulous design efforts. |
And then…
A designer specializing in advertising created the original Canon logo in 1935. The "C" was unique in that its top end curved inward, ending in a sharp point. This style of typeface did not then exist in Europe or North America. The Canon name and logo were created to reflect the Company's global perspectives, which it adopted right from the beginning of its history.

Precision Optical Instruments Laboratory underwent several name changes before the adoption of Canon Camera Co., Inc., in 1947. This change was significant in that Canon brand and company names were unified for the first time in its history. Several versions of the logo were also used, until a unified version was created in 1953. After further refinements, the logo used today was perfected in 1955. It has remained unchanged for nearly half a century.


[via japancamerahunter]