The History of Canon's CINE-SERVO 50-1000mm T5.0-8.9 Lens (video)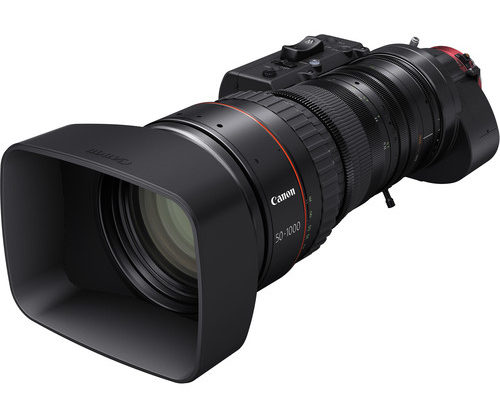 At a glance:
Covers up to Super 35mm Sized Sensors
50 to 1000/75 to 1500mm Zoom
ENG-Style Zoom, Focus, Iris Servos
For Broadcast or Cinema Shooting Styles
180° Focus Ring with Knurled Grip
Double Focus Markings in Feet and Meters
Detachable Drive Unit
Zoom Speed: 1.5 to 180 Seconds
Programmable Zoom, Focus, Iris Positions
11-Blade Aperture Design
We are talking about a lens that costs $70.000, the Canon CINE-SERVO 50-1000mm T5.0-8.9 (available in EF and PL mounts).
Cinematographer/filmmaker Ivo Norenberg approached Canon in 2010 with a request for an extreme lens. He challenged Canon to produce a long zoom 4K Super 35mm lens tailored to the diverse needs of wildlife video production.