The Laowa 24mm f/14 Relay isn't a rifle, it's a lens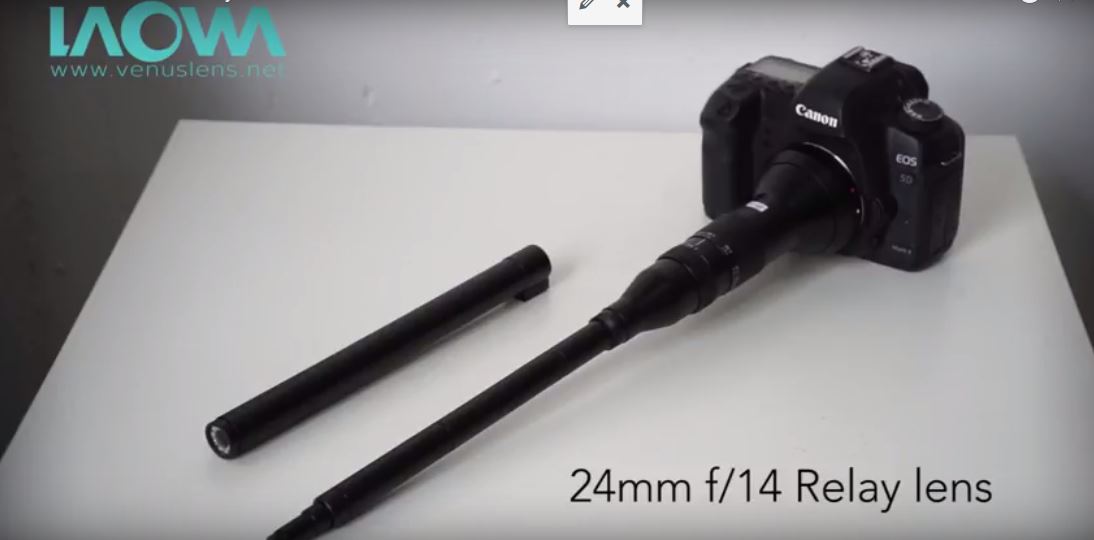 Laowa is set to start shipping soon a pretty weird lens, the Laowa 24mm f/14 Relay lens.
The new Laowa lens is basically a 2:1 macro lens build so that it can go into places that are impossible to ordinary lenses. As you can easily figure out from the videos, a Canon mount version will be announced for sure. So far they teased the Laowa 24mm f/14 Relay lens on FaceBook.
DigitalRev posted a pre-production model hands-on review:
[…] the lens was very light and constructed decently well, although it's worth noting this is a pre-production model. I wouldn't say that it's as solid as other Laowa lenses, which use quite a lot of metal in their designs. This is probably to keep the long tip flexible and easy to maneuver, even though it doesn't look very rugged. Regardless, it's not a lens you'll be using excessively – more like something you'd keep in a case and bring out just for a specific shot or two.
As soon as the Laowa 24mm starts shipping I will post it. Stay tuned!
Below: The Laowa lens at CP+
---
Below: Testing footage (On land)
---
Below: Testing footage (underwater)
[via
Mirrorless Rumors
]