The SliderMini Is A Ultra Portable And Smooth Camera Slider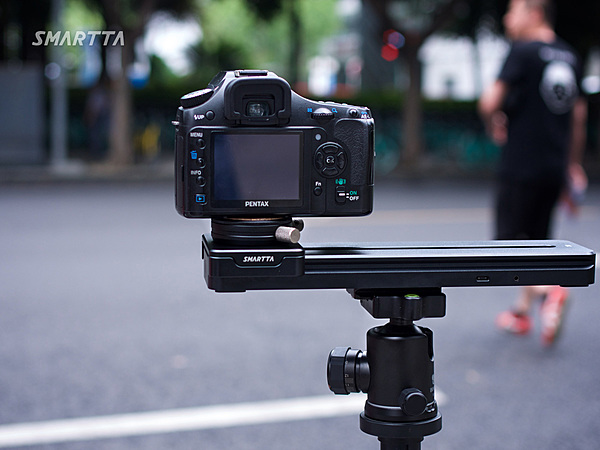 SliderMini at a glance:
Controlled either by smart APP or by hardware button
Smooth & steady sliding, silent mode available
3 shooting modes: video, timelapse, stop motion
Preset timelapse modes & customizable library
Excellent load capacity up to 33 LBS
Quality material & real unibody design
Super thin & ultra lightweight
We try to find cool and useful Kickstarter projects that may be of interested for you. Here is another one, and we hope we are not annoying you.
The SliderMini is a easy to use pocket-sized motorised slider, and you can back this project on Kickstarter and become an early adopter. Learn more watching the videos below.
Dual Control
You may design and control shoots remotely with our intuitive user-friendly app, or simply use a hardware button on the unit to manually control how the camera slides.
Smooth & Silent
The macro-precise motor and cutting-edge control technology enables precise and quiet motion control over the balance among strength, duration and smoothness.
Great Load Capacity
Powerful motor and torque enables 33.33lb(15kg) carrying capacity (horizontally), let you work efficiently with any phone, camera and DSLR.
Ultra Portable
0.79 inch (2cm) in thickness, 1.26 lb (0.569kg) in weight, SliderMini easily fits into any backpacks, ready to meet your shooting needs anytime, anywhere.
Unibody Design
Small but compact, everything is self-contained, nothing to assemble and no external battery to deal with. All that remains outside is an ultra sleek, streamlined, beautiful shape.
Long Path
The slider features a travel length of 8 inches(20.32cm), which provides enough motion capture to meet 95% of shooting needs.
Built-in Timelapses
Select from 10 preset timelapse modes so you can be up and running very quickly. You can also customize the mode including title, picture, interval, play time, record time, FPS.
Time-lapse Library
You can add unlimited number of timelapse modes to build your own time-lapse library for future use. Simply design your own shots, save and reload the same to shot again.
Bluetooth Connection
SliderMini automatically connects with your Android/iOS phone over bluetooth as soon as you open our app Smartta Go, seamless integrated in the most convenient way.