This Camera Has Been Reduced To The Size Of A Salt Grain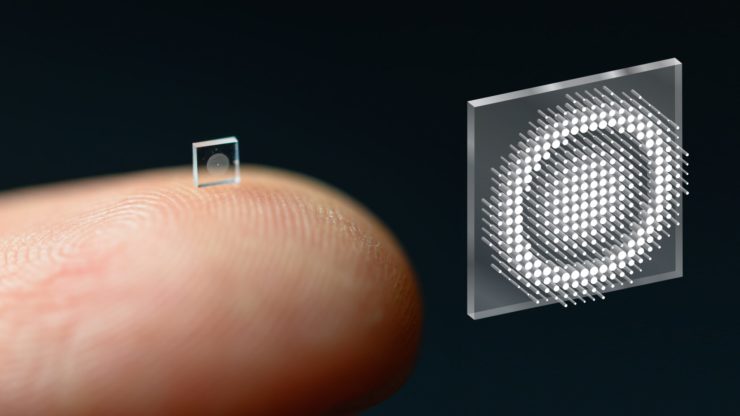 Researchers at Princeton University and the University of Washington have presented a camera with the size of a salt grain.
The researchers…
[…] have overcome these obstacles with an ultracompact camera the size of a coarse grain of salt. The new system can produce crisp, full-color images on par with a conventional compound camera lens 500,000 times larger in volume, the researchers reported in a paper published Nov. 29 in Nature Communications.

Enabled by a joint design of the camera's hardware and computational processing, the system could enable minimally invasive endoscopy with medical robots to diagnose and treat diseases, and improve imaging for other robots with size and weight constraints. Arrays of thousands of such cameras could be used for full-scene sensing, turning surfaces into cameras.

A key innovation in the camera's creation was the integrated design of the optical surface and the signal processing algorithms that produce the image. This boosted the camera's performance in natural light conditions, in contrast to previous metasurface cameras that required the pure laser light of a laboratory or other ideal conditions to produce high-quality images, said Felix Heide, the study's senior author and an assistant professor of computer science at Princeton.
Read more about the camera reduced to the size of a salt grain here.