Three lenses, and a funny coincidence
Ok, let's start with the coincidence. On February 7th Canon announced three new lenses, two primes and a standard zoom lens: 28mm f/2.8 IS USM, 24mm f/2.8 IS USM and the 24-70mm f/2.8 II USM. All three lenses are upgrades from previous versions. So, before dipping in details and specs, let me tell you where the coincidence lies. No idea? Well, on the same day Nikon announces the brand new D800 full-frame DSLR. Still no idea? Ok, I will tell you what I think. These lenses are made i) for full-frame cameras, ii) have improved resolution and iii) are high quality lenses for high quality camera bodies. Still no clues where I am aiming? Did it happen just by chance that Canon announces these lens the same day of Nikon's D800 presentation? No! I think it allows us to think that an exciting new Canon camera is on the way (ok, not really a new fact).
 What I am saying is that I think a new full-frame camera will soon follow the new lenses, which, let me say it again, are best on a full-frame body. And there are hints that this new cam will have a high resolution sensor (the D800 has 36MP). Long story short: I am almost sure that Canon woudn't have announced these lenses without having a new full-frame body that will follow the soon, although the 5D Mk III rumor-mill is rather quiet those days (but read here).
Ok, now let's talk about the lenses. What's new? The very popular 24-70 is in its second incarnation, and there are significant improvements.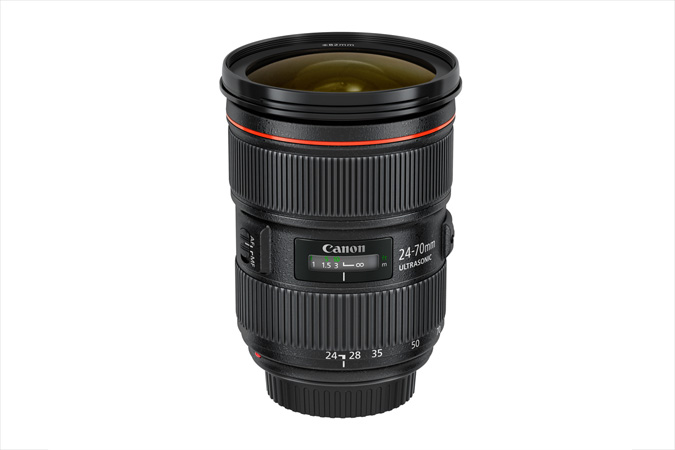 Citing Canon's press release:
This new version of one of Canon's most popular lenses utilizes one Super UD lens element and two UD lens elements to help achieve outstanding image quality throughout the full zoom range. The result is significantly reduced chromatic aberration in the outer area at wide-angle, high resolution and contrast in images and crisp clear edges around the subject. The lens coatings have been optimized to ensure exceptional color balance while minimizing ghosting, and reduced spherical aberration. With a circular nine-blade diaphragm, the lens delivers soft backgrounds and incredible bokeh.
Things get even more interesting with the two primes. Both now are using IS (Image Stabilization) technology and feature Ultrasonic Motor-powered auto focus.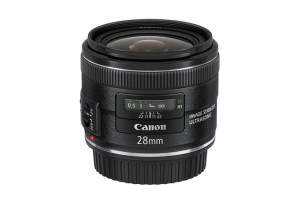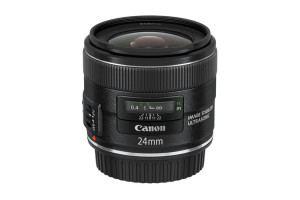 Citing again Canon's press release:
Canon has upgraded both its EF 24mm and EF 28mm lenses with Image Stabilization technology and Ultrasonic Motor-powered auto focus. Both lenses feature Canon's Optical Image Stabilizer technology providing up to four shutter speed stops of correction. With the Optical Image Stabilizer turned on, photographers can capture sharp wide-angle images in low-light settings reducing the need for a flash or a tripod. New aspherical lens elements improve the peripheral image quality and a seven-blade circular diaphragm delivers beautiful, soft backgrounds. The silent and smooth operation of each lens makes them ideal choices for shooting video as well. The EF 24mm f/2.8 IS USM and EF 28mm f/2.8 IS USM lenses each have a minimum focusing distances of 0.20m and 0.23m, respectively.
So, what do you think? Do you think there is a reason for Canon having these lens announced the same day of the D800? Do you think that the improved resolution of the lenses means a new cam with a high resolution sensor will soon follow? Let me know.
And finally, for the impatients among us, the lenses are available for preorder. Check the following links:
Canon EF 28mm f/2.8 IS USM Lens – $799: Adorama (click here), B&H (click here), J&R (click here), Amazon (click here)
Canon EF 24mm f/2.8 IS USM Lens – $849: Adorama (click here), B&H (click here), J&R (click here), Amazon (click here)
Canon 24-70mm f/2.8 II USM Lens – $2299: Adorama (click here), B&H (click here), J&R (click here), Amazon (click here)
Out of the US check the following links
Canon EF 28mm f/2.8 IS USM Lens B&H Photo, Adorama, Amazon USA, Amazon Canada, Canon Canada, Canon USA Canon EF 24mm f/2.8 IS USM Lens B&H Photo, Adorama, Amazon USA, Amazon Canada, Canon Canada, Canon USA Canon EF 24-70mm f/2.8L II USM Lens B&H Photo, Adorama, Amazon USA, Amazon Canada, Canon Canada, Canon USA