Understanding Canon Picture Styles and how to get the most out of Picture Style editor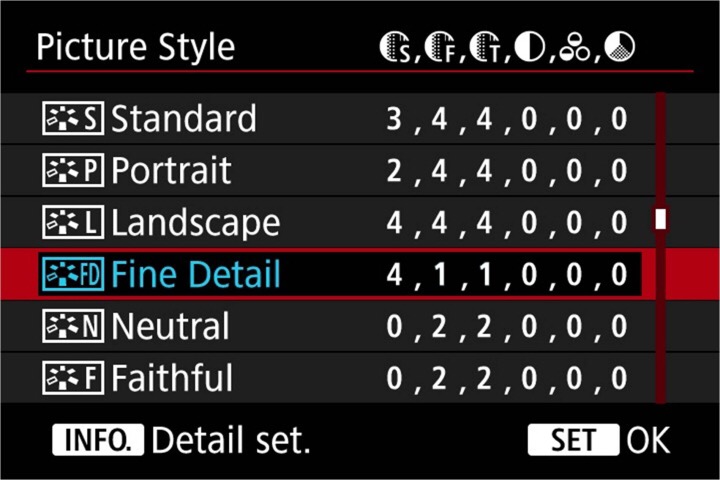 Canon Picture Styles are set in your Canon camera and are useful to get the desired photo look out of the box. You get this by tweaking color and other settings. Picture Styles are available from Canon, a default set is already available on any Canon DSLR. Additional Picture Styles can be downloaded from Canon. A quick guide on settings and customization is also available.
So what are Canon Picture Styles about?
Canon Picture Styles are preset yet adjustable parameters that determine how your EOS DSLR will process and ren- der its images. Picture Styles are applied to JPEG (still) and MOV (video) les during exposure. They are perma- nent to the extent that the rendering is "baked in" and cannot be completely undone.
Picture Styles can also be applied to RAW les, either during or after exposure.

For RAW les the Picture Style affects only how images are rendered on the camera's LED display. The closer the Picture Style is to your intended rendering, the more accurate your image preview will be. For example, if you intend to convert RAW images to black and white, the Monochrome Picture Style will provide a preview of the image in black and white while retaining all original color information in the RAW le. (Monochrome JPEG or MOV images can not be reconverted back to color.)
You can apply Picture Styles to RAW files by using Canon' Digital Photo Professional (tutorial about DPP)
While you can immediately use the Picture Styles set in your Canon DSLR, getting to make your own Picture Style can be a bit intimidating. For those who prefer learn stuff by watching tutorial videos, Canon USA has a set of videos about Canon Picture Styles, and about how to use the Canon Picture Style Editor to get your own, customized setting. It's the closest thing to film emulations you can get on a Canon DSLR.
Start with the video below, an introduction to Picture Styles.
Interested in more? Then click on the "read more" button below to watch all the videos.
Next, the tutorials about Canon Picture Style Editor.
Finally, the in-depth tutorials.