Vanguard VEO 37 Shoulder Bag Deal – $22.99 (reg. $69.99, limited time)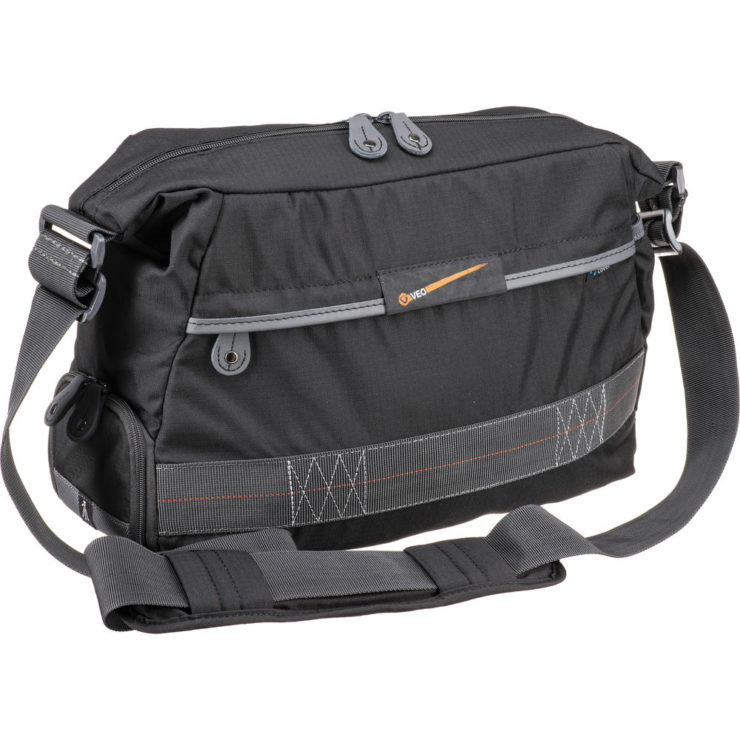 Only for today and tomorrow (5/22- 5/23/2020) B&H Photo has a very good Vanguard VEO 37 Shoulder Bag deal, with a 67% discount.
Get the Vanguard VEO 37 Shoulder Bag on sale at $29.99. Compare at $69.99. Free shipping.
Vanguard VEO 37 Shoulder Bag deal key features
Holds DSLR with up to 80-300mm Lens
Easy Access 11″ Laptop/Tablet Sleeve
Removable Padded Customizable Insert
VEO Tripod Compartment
More hand-picked deals are listed here.
Today's Gold Box and one day only deals at Amazon US, Amazon DE, Amazon UK, B&H Photo, eBay, Adorama.
Refurbished lenses and DSLRs at Canon Store (best deals might be found here)
Save $10 on Luminar 4 and/or Aurora HDR 2019 using our code "WATCH" at checkout.
Description:
Carry your DSLR, tripod and an 11″ laptop or tablet with the VEO 37 Shoulder Bag from Vanguard. The padded insert is customizable and able to hold a DSLR with up to an 80-300mm lens, and a lower compartment is ideally sized to hold one of Vanguard's VEO tripods.
The VEO 37 features an interior zip pocket, an easy-access sleeve for an 11″ laptop or table, a memory card pocket, back slip zip pocket, and two push locks. The wraparound shoulder strap allows you to carry the bag across-the-chest, on your shoulder, or tight underarm. A rain cover is included to protect the bag in inclement weather.