Vello Battery Grip Deal, Starting $29.95 (today only)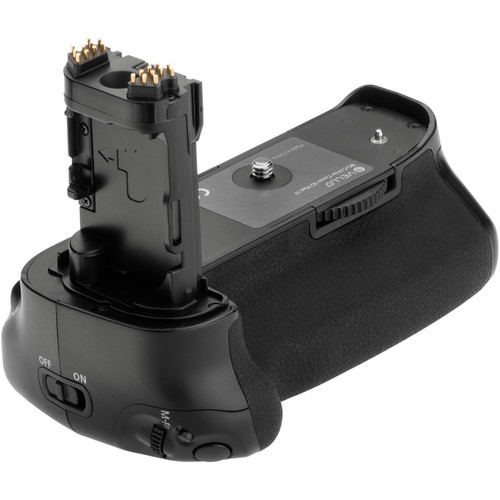 Only for today (12/12/2019) B&H Photo has a Vello battery grip deal.
Vello battery grips for various Canon cameras are on sale with huge discounts, and are listed here.
There is more:
More hand-picked deals are listed here.
Authorised Canon retailer B&H Photo has discounted EOS 5D Mark IV and EOS 6D Mark II bundles on offer for the holidays.
We offer 10% discount to subscriptions to Pixpa all-in-one platform for photographers.
Today's Gold Box and one day only deals at Amazon US, Amazon DE, Amazon UK, B&H Photo, eBay, Adorama.
Canon Europe stores have a cash back promotions going on:
Refurbished lenses and DSLRs at Canon Store (best deals to be found here)
Save $10 on Luminar 4 and/or Aurora HDR 2019 using our code "WATCH" at checkout.
Vello battery grip deal key features
Comfort and Control in Vertical Position
Vertical Position Shutter Release Button
Vertical Position Control Buttons & Dial
Holds One or Two LP-E6 Batteries
The BG-C10 Battery Grip for Canon 70D, 80D & 90D from Vello is a battery grip designed for use specifically with the Canon EOS 70D, 80D, or 90D DSLR camera, and accepts one or two Canon LP-E6 batteries. With two batteries installed, your shooting time is effectively doubled. Moreover, when one battery is drained, it can be removed and recharged while you continue shooting with the other battery. The BG-C10 can also run off of six AA batteries, when using the included AA battery tray (rechargeable batteries recommended). It can also be used with the Canon AC Adapter Kit ACK-E6, which provides for an uninterrupted power supply.
The design of the grip offers a comfortable and secure way in which to hold your DSLR, especially in the vertical position. To facilitate shooting when held vertically, the BG-C10 comes with a vertical shutter release button, as well as AF control buttons, and a main dial. The BG-C10 is designed with an anti-slip rubber grip to further improve handling, and a tripod socket to mount your camera directly to a tripod or mounting plate. The grip also includes a drawstring pouch to protect whichever battery holder is not in use.
The BG-C10 will not work with Duracell brand alkaline batteries.