Deal: Tokina 16-28mm F/2.8 ATX Pro FX – $399.95 (reg. $629, limited time offer)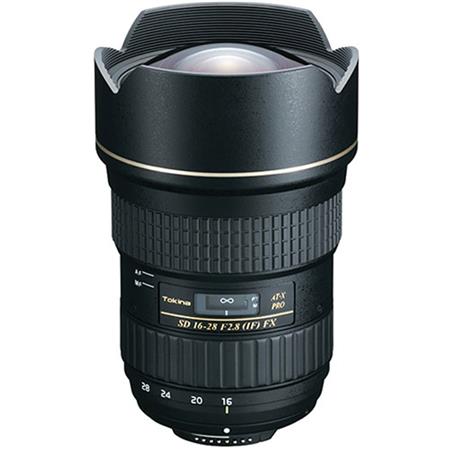 Authorised Tokina retailer Adorama has a good deal on the Tokina 16-28mm F/2.8 ATX Pro FX lens for Canon mounts.
Get the Tokina 16-28mm F/2.8 ATX Pro FX on sale at $399.95. Compare at $629. Free shipping. Limited time offer.
More hand-picked deals are listed here.
Authorised Canon retailer B&H Photo has discounted EOS 5D Mark IV and EOS 6D Mark II bundles on offer for the holidays.
We offer 10% discount to subscriptions to Pixpa all-in-one platform for photographers.
Key Features
Lens Mount: Canon EOS
Zoom Focal Length: 16-28mm Lens
Lens Format: Full Frame
Maximum Aperture: f/2.8
Lens Type: Wide Angle Zoom SLR Lens
Lens Series: Tokina FX Series
Special Features: Aspherica
This Tokina lens is the first in a new generation of full frame (FX) lenses designed for professional digital SLR cameras like the Canon EOS 5D Mark II and the Nikon D700 and D3X. The 16-28 zoom range gives the professional photographer a super-wide angle of view to get close to subject for dramatic effect or to take in entire scenes.
NEW Silent DC Motor with GMR senor
The 16-28 f/2.8 uses a newly developed silent DC motor that allows the lens to focus faster and more quietly then previous generations. The DC motor coupled with a new GMR magnetic AF sensor work together to increase AF Speed.
Aspherical and Super-low Dispersion glass elements
A new, 56mm in diameter, large sizes aspherical glass element is incorporated into the front lens group, while there are 2 more aspherical elements in the rear group. 3 SD super-low dispersion glass elements are also incorporated through-out the optical design to reduce chromatic aberration, give maximum resolution, more even brightness and distortion correction.
One-Touch Focus Clutch
Tokina's exclusive One-touch Focus Clutch Mechanism allows the photographer to switch between AF and MF simply by snapping the focus ring forward for AF and back toward the camera to focus manually. There is no need to change the AF/MF switch on Nikon camera bodies* and there is no second AF/MF switch on the lens for Canon, everything is accomplished by the focus ring.
The lens is designed for digital cameras with full frame (FX= 24mmx36mm) sized CMOS and CCD sensors. It can be used on digital cameras with APS-C (DX) sizes sensors as well.